Office of the City Manager
Weekly Report – April 15, 2022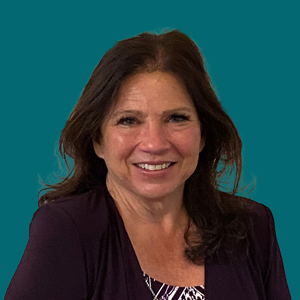 City Manager Amy Arrington
City Council Round-Up
On April 12th, the City Council held its regular monthly meeting. Here are some of the highlights:
Three of the Normandy Park Police Officers were recognized. A Lifesaving Award was presented to Officer Ezekiel Lee and Officer Joel Lasko. And Officer Erynn Mast was also recognized for her action on a recent call. We appreciate their quick and proactive actions, resulting in saved lives.
Ordinance #1038 was passed, which approved an amendment to the 2021-2022 Biennial Budget. This amendment focused mainly on adjustments to revenues and expenditures related to the city's American Rescue Plan Act (ARPA) funds.
The City Council approved a Proclamation declaring Saturday, April 30th as Arbor Day in Normandy Park. The city will hold an Arbor Day Celebration on April 30th at Marvista Park to celebrate this occasion. Join us from 10:00 am to 12:00 pm for the fun.
The City Council approved a contract to demolish the former recreation building at City Hall Park and the Old City Hall at Marvista Park. The city has determined this action is necessary due to the structural deficiencies of both buildings. Contractors and staff have completed all the required utility adjustments in preparation for this project, and the work is ready to proceed. Work is expected to begin sometime in May 2022.
A majority of the City Council approved the first reading of Ordinance #1039, which authorizes placing a proposition on the August 2nd primary ballot. This proposition will ask voters to approve or reject the issuance of a bond to support the construction of the new Civic Center. While not the only funding source, the bond is vital to the project. If the second reading of the ordinance is approved in May, this issue will be on the August 2nd primary ballot.
First reading of Ordinance #1037 was approved. If passed on second reading, this ordinance will approve a franchise agreement with King County Water District 54.
An appointment to CON Committee related to the Civic Center Bond was made. There are still vacancies for both the PRO and CON Committee. If interested, please contact the City Clerk.
A Normandy Park Scholarship Fund was approved. The city will offer up to four graduating seniors a $1,500 scholarship to continue their education. This program will be officially announced later in the month.
The City Council authorized the Education Committee to submit a Letter to the Highline School District to learn more about the Social-Emotional curriculum.
If you are interested in watching the entire meeting, click here.
Upcoming Spring & Summer programs!
Are you interested in some fun and local activities? Here are some upcoming programs being hosted in Normandy Park.
Restoration Ecology 101 – Becoming a Community Forester
Friday, April 29th at 11:00 am
RSVP by emailing community.foresters@gmail.com
Owl Prowls
Join naturalist Kevin O'Malley on a guided walk to discover owls at either Walker Preserve or Marine View Park.
Friday, May 6th @Walker Preserve
Saturday, May 7th @ Marine View Park
Check the city calendar for June and July dates!
RSVP by emailing jmedrow@normandyparkwa.gov
Recycling Event and Bin Sale
Saturday, May 7th
9am-3pm
Learn more by clicking this link.
Census 2020
The Office of Financial Management released the 2010-2020 intercensal estimates a few weeks ago. So far, we have shared the intercensal estimates on population counts and persons per household. This week we are looking at the intercensal estimates on Normandy Park's occupancy rate between 2010 and 2020. Click here to view the data and find links to learn more about the intercensal estimates.
Bloodworks Northwest pop-up Clinic at City Hall – April 26th & 27th
In partnership with Bloodworks Northwest, the city is hosting another pop-up blood drive. Our local blood supply has hit emergency levels. Everyone feeling healthy is encouraged to donate – especially type O donors. Please click this link to schedule your appointment. Thank you in advance for helping to stabilize the community blood supply.
If you have any questions about these or other topics, please get in touch with me at aarrington@normandyparkwa.gov. Have a great week!
"In partnership with Bloodworks Northwest, the city is hosting another pop-up blood drive"
Amy Arrington, City Manager
City of Normandy Park
801 SW 174th Street
Normandy Park, WA 98166
(206) 248-8246 (Direct Phone)
Join us at City Hall on Thursday, July 7th, for a second Town Hall Meeting regarding the proposed Civic Center.
As part of the August 2nd election, Normandy Park residents…
read more