Office of the City Manager
Weekly Report – August 11, 2022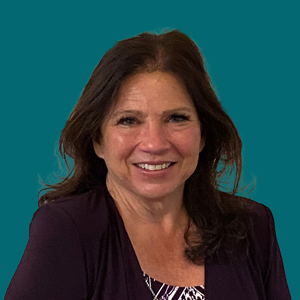 City Manager Amy Arrington
Council Meeting Round-Up
On Tuesday, August 9th, the City Council had its regular monthly meeting. Here are the meeting highlights.
 We started the meeting by remembering Councilmember Earnest Thompson.
The City Council approved the process that will be used to fill the Council vacancy with the passing of Councilmember Thompson.
Elements of the proposed branding guide were discussed. The City Council provided feedback, and the city's work on this project will continue.
A special meeting was scheduled for Tuesday, September 20th, to discuss the next steps related to the proposed Civic Center. The City Council wants to hear from the public on this issue, so residents are encouraged to join us at 7:00 pm for this meeting. You can attend and participate in person or remotely. The link for joining the meeting remotely will be posted on the website as the meeting date approaches.
 If you are interested in learning more about any of these items, click here to watch the meeting recording.
City Council Vacancy
The City of Normandy Park is seeking applicants to fill the vacancy of City Council Position #1. This is a temporary appointment that will expire upon certification of the November 2023 General Election. Interested residents must apply by noon, September 16th. To obtain an application, visit City Hall or the city's website starting on Tuesday, August 16th. Applicant interviews are planned for September 27th. For additional information, please reach out to City Clerk Brooks Wall.
2022 National Night Celebration a Success
Thank you to all the residents that joined us at City Hall Park on August 2nd to celebrate National Night Out. We hope to see you all at next year's celebration on Tuesday, August 8, 2023.
2020 Census
Take a moment to explore a new data tool, Young Adult Migration Patterns, presented by the U.S. Census Bureau and Harvard University. The data used in this tool is from those born between 1984 and 1992. Click here to learn more about Seattle area young adult migration patterns and explore the tool yourself. Let us know what you see in the data!
Summer Concert Series Continues
On Sunday, August 14th, Burien Actors Theatre will perform "The Play's the Thing." A play…within a play? Come to Marvista Park to check it out. Bring your favorite blanket and chair and head to the park from 5:00 pm – 6:30 pm for some summer evening entertainment with the family. We'll see you there! 
If you have any questions, please get in touch with me at aarrington@normandyparkwa.gov. Have a great week!
" Interested residents must apply by noon, September 16th…"
Amy Arrington, City Manager
City of Normandy Park
801 SW 174th Street
Normandy Park, WA 98166
(206) 248-8246 (Direct Phone)
As the temperature starts to cool and the leaves change color, we know the fall season is upon us. For local government, that also means budget season. Cities, counties, and certain special purpose districts in Washington State must adopt budgets on an annual or, in some cases, biennial (two-year) basis. The City of Normandy Park uses a biennial budget to strengthen our financial planning, and this document must be adopted by December 31 of every even-number year.
read more