Office of the City Manager
Weekly Report – January 1, 2022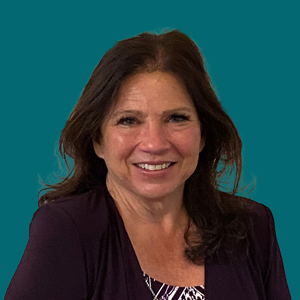 City Manager Amy Arrington
2022 in Normandy Park
Happy New Year, and welcome to 2022! For many of us, the new year is a time of reflection and an opportunity to set new goals for the future. In that spirit, I wanted to take this opportunity to share with you the plans that the Normandy Park City Council has developed for 2022.  Here are some of the projects that will be accomplished in the new year.
Design of a new Civic Center – In early 2022, the City Council will consider a contract to design a new civic center. If approved, the city will move forward with planning a new Civic Center project which will include a new City Hall, Police Department, Preschool, and Community Center. The Civic Center will serve all residents as a place to engage in recreation, participate in learning, develop supportive relationships, and have fun. As the city continues its work on this project, the two main upcoming action items in 2022 will be the demolition of the current recreation building and the design of the new facilities. The design process will include an opportunity for public input, so stay tuned for more details.
Police Motorcycle Program is Returning – For enhanced speed enforcement, the police motorcycle program is returning in the spring of 2022. We are in the process of completing the needed training and upgrading the equipment on our existing motorcycle to meet today's standards. Plan on seeing our motorcycle unit out and about in spring 2022.
Police Body Cameras Coming – To increase transparency and meet state standards, body cameras will be coming in 2022 to the Normandy Park Police department.
New Sidewalk & Paving – A grant has been awarded to the city, which will help fund road paving and construction of a new section of sidewalk. With this work, ADA and stormwater improvements will occur before paving.
Nist Park Changes – Nist Park will look a lot different at this time next year. Thanks to the support of Normandy Park residents and a successful fundraising campaign, the park will be receiving multiple improvements. Improvements will include new playground equipment and a horse sculpture that honors the donor of the park property. The equipment has already been delivered, and the art installation is almost to the finish line.
Online Permitting Portal – Community Development continues to implement the city's first online permitting portal. Yes—permits can be paid for online! Look for this service to Normandy Park residents and businesses to roll out in early 2022.
Arbor Day Celebration – Trees are a vital asset to any community, and Normandy Park has embraced this value. To celebrate, preserve and educate the public about this great asset, the city will be working to qualify as a Tree City USA. This program, offered through the Arbor Day Foundation, provides an excellent opportunity to celebrate the importance of an urban tree canopy and improve the care of these vital city trees. Therefore, the city will be celebrating Arbor Day in 2022. Join us on Friday, April 29th, to celebrate this incredible Normandy Park asset.
We will continue to keep you posted on these and other projects that help support and grow our wonderful community. If you have any questions, please get in touch with me at aarrington@normandyparkwa.gov. Welcome to 2022; it will be an excellent year for Normandy Park!
"Trees are a vital asset to any community, and Normandy Park has embraced this value…"
Amy Arrington, City Manager
City of Normandy Park
801 SW 174th Street
Normandy Park, WA 98166
(206) 248-8246 (Direct Phone)
On Tuesday, January 25th, the City Council and Planning Commission will have a joint meeting to discuss the implementation of certain economic development initiatives.
read more