Office of the City Manager
Weekly Report – July 15, 2022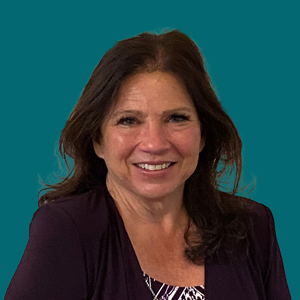 City Manager Amy Arrington
Council Meeting Round-Up
On Tuesday, July 12th, the City Council had its regular monthly meeting. Here are the meeting highlights.
The City Council received its annual briefing from the South King County Housing and Homelessness Partnership (SKHHP). This presentation presented an overview of the 2023 plan and budget priorities for review. As a member of SKHHP, this also allows the City Council to provide feedback to SKHHP regarding the proposed plan before its adoption by the SKHHP Executive Board in August.
The purchase of new AV Equipment for the Council Chambers was finalized. This equipment will improve the video quality and make it easier for residents to participate remotely.
Resident Bryan Tomich was appointed to the StART Committee. The StART Committee was formed to allow cities immediately impacted by the airport to engage with the airport. Meetings encourage dialogue on airport activities, inform decision-making, and increase knowledge about the airport and surrounding cities.
Resident Josefin Kannin was appointed to the Arts Commission. The Arts Commission represents the City's interest in art matters and serves as a spokespersons group for art matters in the city.
Ordinance 1041 was approved. This ordinance approved specific amendments that will change the city's code to comply with a state mandate to increase support for certain housing types. To protect our neighborhoods, this ordinance also includes additional standards and regulations related to this topic. This is an interim ordinance, which is only in place for six months.
Staff was authorized to start negotiations to acquire property that would be converted into a park. A majority of the funds needed for this project will come from grants.
A contract authorizing the expenditure of funds for installing the new Nist Park Playground swings and slides was approved. Site preparation is underway, and staff is working on scheduling the equipment installation in the next sixty days.
If you are interested in learning more about any of these items, click here to watch the recording of the meeting.
 2020 Census Data
Monday, July 11th, marked World Population Day! Did you know that the Census Bureau has an online, interactive data tool called the Population Clock? The clock shows the world and U.S. populations in real-time. Read more about the Population Clock and World Population Day by clicking this link.
Summer Concert Series starts Sunday
Normandy Park's Summer Concert Series, Music in the Park, is back again for the summer. On Sunday, July 17th, come to Marvista Park to hear music from Alfredo Chavez. Bring your favorite blanket and chair and head to the park from 5:00 pm – 6:30 pm for some summer evening entertainment with the family. We'll see you there!
If you have any questions, please get in touch with me at aarrington@normandyparkwa.gov. Have a great week!
" installation of new Nist Park Playground swings and slides…"
Amy Arrington, City Manager
City of Normandy Park
801 SW 174th Street
Normandy Park, WA 98166
(206) 248-8246 (Direct Phone)
As the temperature starts to cool and the leaves change color, we know the fall season is upon us. For local government, that also means budget season. Cities, counties, and certain special purpose districts in Washington State must adopt budgets on an annual or, in some cases, biennial (two-year) basis. The City of Normandy Park uses a biennial budget to strengthen our financial planning, and this document must be adopted by December 31 of every even-number year.
read more