Office of the City Manager
Weekly Report – July 30, 2021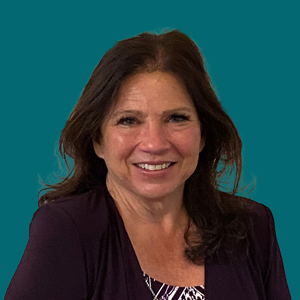 City Manager Amy Arrington
Speed Control in your City
The City of Normandy Park is committed to providing first-class service to its residents, and one area of concern that we hear about regularly is speeding. The City takes this topic seriously, and we work diligently to control the speed of all vehicles traveling on our streets. Having an effective traffic control program is a great way to ensure the safety of you and your family. How do we work to limit speeding?
Of course, the first step, and most traditional, is good old-fashioned traffic enforcement on our local streets by our outstanding police officers. While this is effective, we can't be everywhere at all times, so we also rely on our electronic speed signs. These signs are valuable traffic calming tools that keep the roads safe. Studies have shown that providing most drivers with this instant feedback encourages positive driving behavior. Because of their effectiveness, the City has four electronic speed signs throughout the City. Two are permanently mounted, and two can be moved to various locations as needed. In addition, the department also has a speed trailer that can be placed in an area. Another benefit of these signs is that they collect traffic data that we regularly review. Here is a summary of the most recent results:
| | |
| --- | --- |
| LOCATION | AVERAGE SPEED |
| 16800 block Sylvester Road SW | 30.2 MPH |
| 20100 block of Marine View Drive SW | 25.8 MPH |
| 300 block of SW 208th Street | 25.5 MPH |
| 200 block SW 192nd Street | 24.8 MPH |
| 300 block SW Normandy Road | Radar USB malfunctioned – so no results. |
All streets listed above have a posted speed limit of 25 MPH. The exception is the section of Sylvester Road which has a posted speed of 30 MPH. Based on this information, we can report that most Normandy Park drivers obey the speed limits. In fact, the electronic speed signs data shows that 85% of the drivers are within 5 MPH of the speed limit, which is one matrix used by the Federal Highway Administration for evaluating traffic.
 While we know most residents are obeying the speed limit, we do have speeders. To provide that first-class service to our residents, we are developing a new program to improve our traffic enforcement efforts. In 2022, the City will add a motorcycle unit to assist with enforcing speed limits throughout the City. We are very excited about this improvement, and more information will be presented to the public about this new program in the upcoming City Scene magazine.
Please remember to drive at or below the posted speed limits on our local streets. By obeying the speed limit, you are not only keeping yourself safe but your fellow residents as well. Add that extra minute to your travel time, be a good neighbor, and arrive at your destination safely.
Forest Bathing at Nature Trails Park
Join us on Monday, August 9th, from 6:30 to 8:30 pm for a meditative walk in the woods with Michael Stein-Ross of Cascadia Forest Therapy as we slow down and listen to nature.  RSVP Required. Please email jmedrow@normandyparkwa.gov to reserve your spot.
Did you Know?
The City Council is committed to an open and transparent government, which includes the delivery of information. The City's website has a wide array of information for residents to review. Here are two helpful online sites that provide some great information:
Normandy Park Municipal Code – Do you want to know what the rules are? Here is the best place to start. Click here to review the City's Code. If you are looking for something specific, I recommend using the search box feature in the top right corner of the page.
City's Document Library – A great feature of the City's website is a document library with various helpful documents. Click here to visit the document library.
Shakespeare in the Park 2021 is here!
The City of Normandy Park and the Burien Arts Association are pleased to present two evenings of Shakespeare plays this summer in collaboration with GreenStage.
Saturday, July 31 @ 7: 00 PM: Backyard Bard, an evening of abbreviated versions of The Tempest and Twelfth Night
Saturday, August 7 @ 7:00 PM:  Midsummer Night's Dream
Join us in Marvista Park for this free event; visit GreenStage Shakespeare in the Park for more information. Distancing of family groups on the grass and masks may be required depending on the state COVID-19 regulations at that time. Thanks to the Normandy Park Arts Commission and the Washington State Arts Commission for their support.
Thank you for your support of the recent Blood Drive
Our most recent blood drive was a huge success!  Bloodworks Northwest collected 101 units of blood and saw nine first-time donors.  What a great turnout by the community.  We will be hosting again at Normandy Park City Hall on October 11th and 12th.  Please click this link to make your appointment today!
If you have any questions, please get in touch with me at aarrington@normandyparkwa.gov. Have a great week!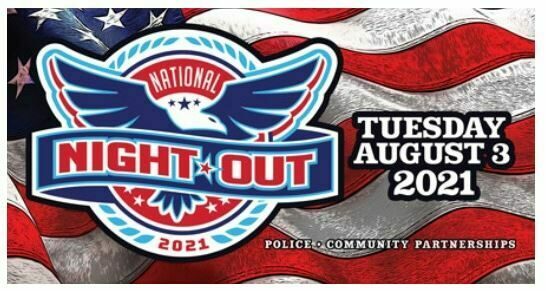 National Night Out – August 3, 2021
Please join us on Tuesday, August 3, 5:30-7:30 PM at City Hall Park for the annual National Night Out.  National Night Out is a national community-building campaign that promotes police-community partnerships. It is a great way to meet your Police Officers, City Councilmembers, and neighbors. Free pizza will be provided.  We hope to see you there!
Construction Activity Update
The work continues! Several contractors started working throughout the city on July 19, 2021. Construction activity has focused on stormwater improvements and pavement preservation. Contractors focused on stormwater and ADA improvements continue their work, and the following locations will see construction activity the week of August 2:
12th Pl SW just north of Sylvester Rd SW
170th St SW and 22nd Ave SW
The King County pavement preservation project is nearing completion. This project includes work to overlay several road segments with new asphalt in 2021.  The final part of work will occur next week at SW Shorebrook Drive, west of 12th Ave SW.
Contractors are responsible for notifying residents if driveway access becomes limited.  Thank you in advance for your patience and cooperation. If you have any questions, please feel free to contact Public Works Director Ken Courter (206) 248-8269 or Stormwater Coordinator Jessie Medrow at (206)248-8256. 
August 10th City Council Meeting
The City is starting preparation for the August 10th City Council meeting. Some items of interest that will be discussed include:
A presentation about the Senior Services provided to Normandy Park Seniors through a partnership with the City of Des Moines
Update on the proposed Civic Center
Discussion about Council Committees, Regional Boards, and the possibility of adding more Council Committees.
If you are interested in any of these items, please join us on Zoom to watch the meeting. If you are not available at 7:00 PM on Tuesday, August 10th, please remember that all Council Meetings are uploaded to the City's website and can be watched at your convenience. Click this link to view the City's public meetings.
If you have any questions, please get in touch with me at aarrington@normandyparkwa.gov. Have a great week!
"Construction Activity Update…"
Amy Arrington, City Manager
City of Normandy Park
801 SW 174th Street
Normandy Park, WA 98166
(206) 248-8246 (Direct Phone)
On Friday, December 10th, starting at 2:45 pm, Santa and one of his reindeer will be at the Normandy Park Towne Center for one last visit before he goes back…
read more