Office of the City Manager
Weekly Report – July 8, 2022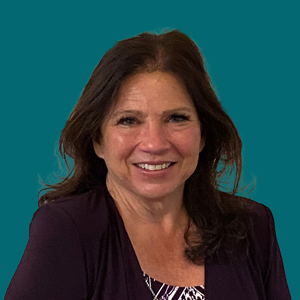 City Manager Amy Arrington
National Night Out – August 2, 2022
Please join us on Tuesday, August 2nd, 6:00-8:00 PM at City Hall Park for the annual National Night Out celebration.  National Night Out is a national community-building campaign that promotes police-community partnerships. It is a great way to meet your Police Officers, City Councilmembers, and neighbors. Free pizza, music, and family fun will be provided.  We hope to see you there!
 2020 Census Data
The Office of Financial Management (OFM) recently released new population estimates. Click here to find out what Normandy Park's, King County's, and Washington States' 2022 population estimates are according to this report. Let us know what you see in the data!
Community Foresters Work Party – July 16 @ 10:00 am – 1:00 pm
Join us in Marine View Park next Saturday for the second Summer Saturday Work Party. Volunteers will receive training in restoration ecology while restoring Marine View Park. To sign up or receive additional information, email COMMUNITY.FORESTERS@NORMANDYPARKWA.GOV.
Summer Concert Series is Coming
Normandy Park's Summer Concert Series, Music in the Park, is back again for the summer. The Arts Commission's popular summer concert and performance series dates confirmed are:
July 17th – Alfredo Chavez
July 24th – The W Lovers
July 31st- Stay Grounded
August 7th – The Whopper Johns
August 14th – BAT Burien Actors Theatre: The Play's the Thing
August 21st – Boka Kouyate & the Djeliyah Band
Bring your favorite blanket and chair and head over on those dates to Marvista Park (19800 4th Ave SW, Normandy Park) from 5:00 pm – 6:30 pm for some summer evening entertainment with the family. We'll see you there!
Construction Work will begin soon on South 188th in SeaTac
The City of SeaTac has notified the city that SeaTac will resurface approximately one mile of asphalt along South 188th Street between International Boulevard and the intersection of Des Moines Memorial Drive South starting on July 18th. Because this is a principal arterial that handles a high volume of daily traffic between our cities, we wanted you to be aware of this project. Some items you should know:
The majority of construction is anticipated to occur from July 18 to late September 2022.
Lane closures will be in effect daily.  However, a minimum of one lane of traffic will always be maintained in both eastbound and westbound directions.
To limit impacts on the traveling public, paving work will happen at night.
For more information, click this link.
 If you have any questions, please get in touch with me at aarrington@normandyparkwa.gov. Have a great week!
" Music in the Park, is back again for the summer…"
Amy Arrington, City Manager
City of Normandy Park
801 SW 174th Street
Normandy Park, WA 98166
(206) 248-8246 (Direct Phone)
Many of you have seen the news of the robbery that occurred on Friday, September 15th, in Normandy Park. For those of you who have seen…
read more