Office of the City Manager
Weekly Report – March 10, 2023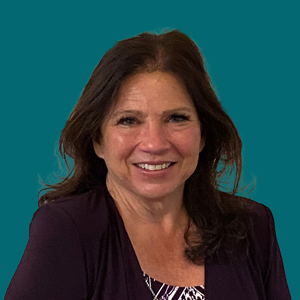 City Manager Amy Arrington
Still time to register for the first Walk with Plants next Saturday
On Saturday, March 18th, from 10:00 am – 12:00 pm at Nature Trails Park, come for a saunter through Normandy Park's pristine green spaces to identify and learn about our ever-abundant medicinal and edible plants.
Jaime Van Doughty, gardener, naturalist, and herbalist, invites you to join her in exploring thriving wildlife with wonder at the forefront. On the trail, we will pause to identify medicinal and edible plants of the season, bringing our senses to a fine focus to learn more about habitat and the synergy between plants, animals, and people. This will surely be an opportunity to slow down, replenish and connect with the natural world. This is a free, family-friendly event! Please register in advance, as space is limited. Register here or email Parks & Recreation Manager Aimee Lloyd at [email protected].
Next Business Technical Assistance Open House on March 16th
Want to start a business? Want to grow your business? Need consultation? Look no further than this one-stop-shop for all your Business Development needs. The Washington Small Business Development Center (SBDC) and Seattle Southside Chamber of Commerce have partnered to bring you a monthly dedicated Technical Assistance Open House event. With a diverse panel of leading industry experts and resources, you can tackle any challenge to make your business thrive! The next event is free to all and is being held Thursday, March 16th, from 10:00 AM – 2:00 PM. Visit this link to learn more and to register for this event.
Coffee with the Mayor
On Friday, March 31st, from 9:00 am to 10:30 am, you can join Mayor Sue-Ann Hohimer and city staff at Empire Coffee at the Normandy Park Towne Center. This is an excellent opportunity for community members to meet with City representatives and ask questions or discuss City services. In addition, we will also have guests from the Des Moines Activity Center available to answer questions and share more about their programs. We hope to see you there.
Save the Date – 2nd Annual Arbor Day Celebration is Coming in April
Mark your calendar for Saturday, April 29th. This is the date of the second Annual Arbor Day Celebration at Marvista Park. More details to come, but it is guaranteed to be a fun and informative event for all!
If you have any questions, please get in touch with me at [email protected]. Have a great week!
" Want to start a business? Want to grow your business? Need consultation?…"
Amy Arrington, City Manager
City of Normandy Park
801 SW 174th Street
Normandy Park, WA 98166
(206) 248-8246 (Direct Phone)
In response to an increase in vehicle thefts targeting 2015 – 2021 Hyundai and Kia vehicles, the Normandy Park Police Department has partnered with vehicle manufacturers to distribute free steering wheel locks to owners of those vehicles. The Normandy Park Police Department has a limited number of steering wheel locks available for residents who own or lease the affected Hyundai or Kia vehicles that utilize a key to start the vehicle.
read more