Office of the City Manager
Weekly Report – March 3, 2023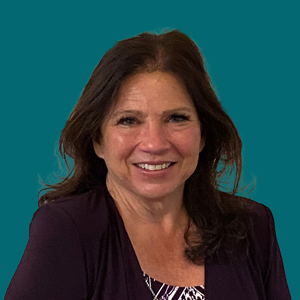 City Manager Amy Arrington
Helping You Prevent Crime
In response to an increase in vehicle thefts targeting 2015 – 2021 Hyundai and Kia vehicles, the Normandy Park Police Department has partnered with vehicle manufacturers to distribute free steering wheel locks to owners of those vehicles. The Normandy Park Police Department has a limited number of steering wheel locks available for residents who own or lease the affected Hyundai or Kia vehicles that utilize a key to start the vehicle.
If you are a Normandy Park resident and own a 2015 – 2021 Hyundai and Kia vehicle, come to City Hall to get your lock. You will need to bring with you:
Driver's license/Identification
Proof of Normandy Park residency (if your current address is different from your ID)
Vehicle registration showing Hyundai or Kia ownership.
Remember always to lock your cars. Stay safe out there!
King County Survey on Food and Yard Waste is Open
King County Solid Waste Division wants your input on getting more residents to compost food waste instead of putting it in the garbage. Food waste makes up more than 20% of what gets thrown away by King County residents. Keeping food out of our landfill is an important environmental action to reduce waste and support climate goals.
Take a survey to help shape food waste reduction programming! Your input helps King County create policies and programming that reduce waste and support climate goals. All answers are anonymous, and participants can enter a drawing to win fun prizes! The survey should take approximately 10-15 minutes to complete and will be available until April 30.
Drone Testing Program Coming Back to City Hall Park
The Federal Aviation Administration (FAA) team plans to conduct more drone testing on Tuesday, March 7th, through Thursday, March 16th, which could include City Hall Park. As you know, this activity is connected with a pilot program designed to detect and mitigate risks posed by drones to airports.
If you are at City Hall Park during the testing, all FAA drone operators will be clearly identified and wearing high-visibility jackets and always have personal identification cards on them. The FAA does not intend to collect personal information or images during this process, and the activity should not cause a noise issue nor disturb anyone's privacy. For more information on the Drone Testing Program, contact Mike DiPilato, FAA Airport Research Specialist, at [email protected] .
If you have any questions, please get in touch with me at [email protected]. Have a great week!
"King County Solid Waste Division wants your input… "
Amy Arrington, City Manager
City of Normandy Park
801 SW 174th Street
Normandy Park, WA 98166
(206) 248-8246 (Direct Phone)
The City Council will begin holding regular Study Sessions on the 4th Tuesday of every month starting at 7:00 pm. The purpose of the meeting is to discuss items/issues…
read more