Office of the City Manager
Weekly Report – May 27, 2022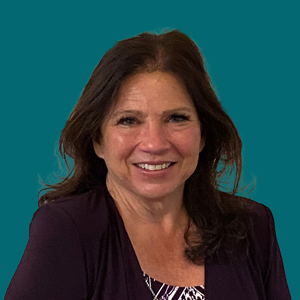 City Manager Amy Arrington
Town Hall Meeting – Learn more about the Proposed Civic Center Project
Join us on Monday, June 6th at 7:00 pm at The Cove for a Town Hall meeting where you can learn more about the proposed Civic Center project. On August 2nd, Normandy Park residents will be asked to approve or reject a ballot measure that would allow the city to issue a bond to help fund this project. Questions that you can get answered – What facilities will be included in the project? How much will it cost? How will it be funded? How will it impact my taxes? What type of activities are you planning for the new building? And other questions that are on your mind.
City staff will also be available to answer any other city-related questions. We hope to see you on Monday, June 6th at 7:00 pm at The Cove.
Coffee with a Cop
On Saturday, June 4th, from 9:00-11:00 am, please join Chief Dan Yourkoski and other Department personnel at Empire Coffee at the Normandy Park Towne Center. This is an excellent opportunity for community members to meet their police officers and ask any questions they might have.  We would love to see you there!
2020 Census Data
Last week the Census released population undercounts and overcounts based on the Post Enumeration Survey (PES) results for the 50 states and District of Columbia. The PES is one of the methods that the Census uses to check the accuracy of the 2020 population count.
Before opening this week's census data share, try to guess the answers to these questions:
How many states were undercounted and overcounted?
Was Washington State undercounted, overcounted, or not found to be statistically significant?
Click this link to find the answers to the questions and learn more about the 2020 Post Enumeration Survey.
June is Orca Action Month – Join the Stream to Sea Celebration
Orca Month was created to bring together researchers, advocates, and orca lovers everywhere to raise the awareness of the threats facing these magnificent animals, the need to help them recover into a healthy population, and a way to provide a community to celebrate orcas of the Salish Sea
In June, you can join virtual and live events to explore the deep relationship between watersheds, rivers, the Salish Sea, and the Pacific Ocean and their vital connection to the survival of the Southern Resident orcas and the wild salmon they need to survive through all parts of their habitat from "Stream to Sea." Here is a link to the Orca Month website, and here is a link to the events calendar to explore the activities offered for all ages.
If you have any questions, please get in touch with me at aarrington@normandyparkwa.gov. Have a great week!
" What facilities will be included in the project?"
Amy Arrington, City Manager
City of Normandy Park
801 SW 174th Street
Normandy Park, WA 98166
(206) 248-8246 (Direct Phone)
As the temperature starts to cool and the leaves change color, we know the fall season is upon us. For local government, that also means budget season. Cities, counties, and certain special purpose districts in Washington State must adopt budgets on an annual or, in some cases, biennial (two-year) basis. The City of Normandy Park uses a biennial budget to strengthen our financial planning, and this document must be adopted by December 31 of every even-number year.
read more