Office of the City Manager
Weekly Report – May 6, 2022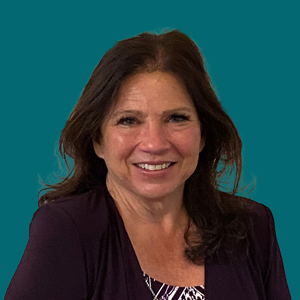 City Manager Amy Arrington
The City of Normandy Park Announces the 1st Annual Scholarship Program
The City of Normandy Park wants to promote municipal leadership development and civic engagement in our youth. And we believe in helping to ensure the success of student leaders who care about their communities. Therefore, the City of Normandy Park Scholarship Program has been created to support senior high school students who are actively engaged with the community and/or city government and want to continue their education in the 2022-2023 academic year at an accredited college, community college, or trade school on at least a half-time basis.
The city is now offering up to four $1,500 scholarships to graduating high school students on a competitive basis who plan to continue their education. Students interested in competing for the City's scholarship must be:
Involved (or have been involved) with a city government or a community/school leadership activity;
Eligible to graduate from high school, complete homeschooling, or receive a GED in spring/summer 2022;
A Normandy Park resident.
Interested students must forward the completed application package to the City of Normandy Park by May 27, 2022. For more information, here are the links for the scholarship flyer and application.
Planning Commission Public Hearing Scheduled for May 19th
The Planning Commission is continuing its engagement on the Council-directed, E2SHB 1220-mandated, code amendments in Normandy Park, preparing for a May 19th public hearing. E2SHB 1220 was recently signed into law by the state legislature and preempts code cities' local zoning authority in order to encourage them to accommodate transitional housing, permanent supportive housing, emergency housing, and emergency shelter housing—all of these homelessness-related facilities. Find more information on the Community Development page and under In Other News. And all interested residents are encouraged to attend the May 19th public hearing to let their voices be heard.
Volunteers Needed
Do you want to be involved in your local community and learn the workings of government? If so, the city has a volunteer opportunity for you. Please get in touch with City Clerk Brooks Wall at bwall@normandyparkwa.gov. She will fit your interests, strengths, and schedule to the needs of various city departments.
Make a difference today and volunteer!
Census 2020
The U.S. Census Bureau continues to release more interesting data. This week, take a look at what industries Normandy Park residents work in and the newly released county business patterns for averages of annual payroll per employee by industry. Click here to read more about these topics. Let us know what you see in the data.
If you have any questions about these or other topics, please get in touch with me at aarrington@normandyparkwa.gov. Have a great week!
" Make a difference and volunteer…"
Amy Arrington, City Manager
City of Normandy Park
801 SW 174th Street
Normandy Park, WA 98166
(206) 248-8246 (Direct Phone)
Every year the Census determines the center of population point as a way to track and visualize where people are living across the U.S. The center of population…
read more