Office of the City Manager
Weekly Report – October 1, 2021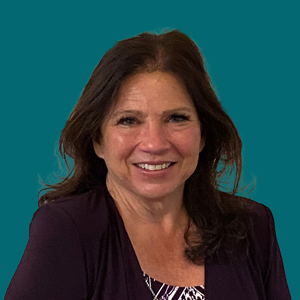 City Manager Amy Arrington
Update on the City Council discussion regarding Goals
On Tuesday, September 28th, the City Council continued its discussion regarding goals. The objective of this meeting was to identify the top priorities for the city. Here are the highlights of these items:
Plan/Design/Fund the City's new Civic Center – The Civic Center project will construct a new City Hall, Police Department, and Community Center. The Civic Center will serve all residents as a place to engage in recreation, participate in learning, develop supportive relationships, and have fun. As the city continues its work on this project, the two main upcoming action items are 1.) demolition of the current recreation building and 2.) approval of a contract to design the new facilities. The design process will include an opportunity for public input, so stay tuned for more details.
Focus on Economic Development – The City Council wants to strengthen the business community to provide residents with more support services and diversify the city's revenue stream. Normandy Park depends heavily on property taxes to provide support for city services. More economic activity will provide additional revenue that will help the city continue its first-class delivery of services.
Obtain Tree City USA Designation – Trees are a vital asset to any community, and Normandy Park has embraced this value. To celebrate, preserve and educate the public about our wonderful trees, the city is interested in joining the Tree City USA program. In 2022, the city will host an Arbor Day Celebration, approve an ordinance that oversees trees on public property, and initiate a Heritage Tree Program.
Hire a Parks & Recreation Manager – The city strongly supports parks and recreation. This position will focus on the city's parks, building exciting new programs for residents, and helping with community engagement.
If interested in learning more about these and the other goals of the City Council, please join the October 12th City Council meeting to listen to the City Council discuss all the goals.
Volunteers Needed – Community Salmon Investigation
Volunteers are needed from October through December to observe and collect data on spawning salmon. Every year, volunteers participate in the annual Community Salmon Investigation to track spawning salmon in Miller and Walker Creeks. This will be the 12th Year of this exciting community-driven program, and no experience is needed to volunteer! Participants will: walk sections of Miller and Walker Creeks in waders, monitor salmon abundance, and assess urban runoff mortality. Surveys protocols have been modified to ensure compliance with state and local COVID guidelines. All surveys are completed outdoors, in teams of 2-3, while maintaining social distancing.
The Online Orientation Workshop for the event will be held on Wednesday, October 6th, from 5:30-6:30 pm. If you are interested, please contact Iris Kemp at IKemp@kingcounty.gov or (206)477-7680. The salmon surveys begin on October 8th!
Get Ready for Fall
It is that time of year again.  As we enter the fall season, small actions can have a big impact.  Here are a few tips to protect your home, your property, and the environment.
Clear leaves and debris from storm grates – As leaves continue to fall, make sure they are raked up and disposed of with your yard waste.  Leaves and lawn clippings can plug catch basins, storm drain grates, ditches, and culverts, causing temporary flooding problems.
Clean your gutters – Properly working gutters reduce the risk of clogged drains, water backups, and damage to your roof or foundation.
Pick up after your pets – Disposing of pet waste properly prevents pathogens and nutrients from contaminating stormwater runoff.
More 2020 Census Data
We want to continue giving you more information from the 2020 Census. This week we highlight the changes in population, total housing units, and the owner-occupied housing units for Washington State, King County, and Normandy Park. Please take a look and let us know what you see in the data.
Coffee with a Cop
It's back!  After over a year of hiatus due to Covid, we are happy to bring back "Coffee with a Cop."  On Saturday, October 23rd, from 9:00-11:00 am, Please join Chief Dan Yourkoski and other Department personnel at Empire Coffee at the Normandy Park Towne Center. An excellent opportunity for community members to meet their police officers and ask any questions they might have.  We would love to see you there!
If you have any questions, please get in touch with me at aarrington@normandyparkwa.gov. Have a great week!
"Volunteers are needed from October through December…"
Amy Arrington, City Manager
City of Normandy Park
801 SW 174th Street
Normandy Park, WA 98166
(206) 248-8246 (Direct Phone)
The City Council has approved a new set of goals. The purpose of these goals is to ensure our hidden gem provides the highest quality of life, public safety, recreation, history…
read more