Office of the City Manager
Weekly Report – September 15, 2023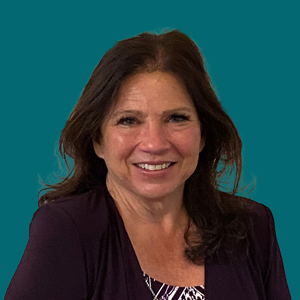 City Manager Amy Arrington
City Council Meeting Roundup
On Tuesday, September 12th, the City Council had its regular monthly meeting. Here are the meeting highlights.
 Chief Yourkoski administered the Ceremonial Oath to Police Officer Garrett Strand.
The City Council heard a presentation from Mt. Rainer Pool about the programs being offered and how our support helps operations. Did you know that since 2009, the City of Normandy Park has contributed annually towards the pool? Because of this, Normandy Park residents enjoy discounted rates, priority registration, and scholarship access for certain programs.
Waste Management presented its Annual Report.
An Ordinance was approved that amended the Municipal Code related to Animals at Large. Changes approved with this amendment will help clarify and streamline our enforcement procedures.
A contract was approved for the design and construction management of the Storm and Sidewalk projects planned for 2024. Approving this contract will ensure we are prepared to complete our 2024 projects on time.
The City's contract with Waste Management was amended. This amendment was needed to comply with King County's rate restructuring related to solid waste. As you may know, King County Solid Waste Division revenues are primarily generated through incoming garbage tonnage at transfer stations. However, the overall goal is to reduce waste generated and promote recycling and reuse. As the County implements its aggressive waste reduction and diversion programs, disposal revenues are expected to be significantly reduced. As a result, King County Council approved a rate restructure for garbage disposal, which affects the 37 cities and unincorporated areas in King County that utilize King County's system. With this approved amendment, customers with a 32-gallon garbage service will see an increase of approximately $.50 – $1.00 per month in disposal fees due to the overall disposal rate increase – in addition to any increase related to the change in CPI (which is allowed by contract).
The City Council approved two proclamations recognizing September as National Recovery Month and Childhood Cancer Awareness Month.
If you want to learn more about these items, I encourage you to watch the meeting recording.
Come to Autumn Art Fest
The Normandy Park Arts Commission proudly presents the Annual Autumn Art Fest. Join us this Sunday, September 17th, from 1:00 p.m. to 5:00 p.m., at the Cove/Normandy Park Community Club for an afternoon of music, crafts, & local art display. This free event is open to everyone and will host music, activities, and many incredible artists. We hope to see you there!
Save the Date – Parks Open House Meeting on September 30th
To help us shape the future of our Parks system, the City is hosting a Parks Open House on Saturday, September 30th, at City Hall from 10:00 am to 4:00 pm. Refreshments will be offered. And don't worry if you can't make it on September 30th. We have another Open House planned for Wednesday, October 18th, from 7:00 to 9:00 p.m. Please drop by one of these events and share your thoughts!
If you have any questions, please get in touch with me at aarrington@normandyparkwa.gov. Have a great week!
" Join us this Sunday, September 17th, from 1:00 p.m. to 5:00 p.m., at the Cove/Normandy Park Community Club "
Amy Arrington, City Manager
City of Normandy Park
801 SW 174th Street
Normandy Park, WA 98166
(206) 248-8246 (Direct Phone)
Many of you have seen the news of the robbery that occurred on Friday, September 15th, in Normandy Park. For those of you who have seen…
read more