Office of the City Manager
Weekly Report – September 23, 2022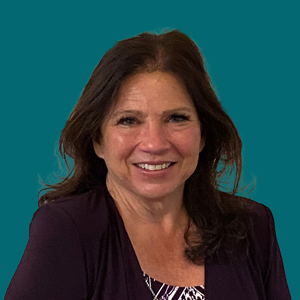 City Manager Amy Arrington
National Voter Registration Day
Did you know that National Voter Registration Day was celebrated this past week? September 20th was the kick-off date for a nationwide effort to get citizens to register to vote and/or update their voter registration. Since voting is one of the most important rights we have, I wanted to take some time to give you some additional information about the last election.
As of the August 2022 Primary election, the city has 5,240 registered voters. In the last election, 2,791 voters cast a vote. That represents a 53.26% turnout—the highest turnout percentage in all the King County cities. Also, the August 2022 turnout equaled the turnout of the November 2021 general election. Some other interesting facts from the August 2022 election:
Most votes were cast on Election Day. 1,128 ballots were returned on Election Day (August 2nd).
64% of Normandy Park voters returned their ballots at a drop box, 35% of voters mailed them, and the remaining ballots were returned using alternate return methods (such as drop off at the Election Office).
For those voters that used a drop box, most residents used the drop box at Towne Center. However, a little over 500 ballots were returned at the Burien drop box.
63% of cast ballots came from someone 55 or older. The number of voters that were 55 or older equaled 1,776. Voters 54 and younger equaled 1,057.
25 of the ballots cast in the last election were challenged. Twenty of these ballots were challenged because the ballot signature did not match the signature on file. Five of the ballots were not signed.
As you know, your voice has an impact. The city appreciates the commitment of Normandy Park residents to participate in the election process. We are here to serve the residents, and by casting your vote, you make a difference.
If you are not registered, I want to encourage you to act and become a registered voter. And voting and registering to vote in Washington State is easy! You can register to vote online or by mail until eight days before an election or in-person through Election Day. Registrations done by mail must be received by the 8-day deadline, not postmarked. For the upcoming general election, the mail deadline is October 31st. For more information, please visit the King County Elections Website.
The upcoming general election is scheduled for November 8th. Thank you for voting!
 Census Data
Recently released 2021 American Community Survey (ACS) 1-year estimates show how many people were working from home in 2021 compared to 2019. Click here to read more about the ACS 1-year estimates and to find out how many people were working from home in 2021. Before you click the link, take a guess, do you think the number of people working from home in 2021 doubled, tripled, stayed relatively the same, or quadrupled compared to the number of people working from home in 2019? Let us know what you see in the data!
If you have any questions, please get in touch with me at aarrington@normandyparkwa.gov. Have a great week!
"As of the August 2022 Primary election, the city has 5,240 registered voters"
Amy Arrington, City Manager
City of Normandy Park
801 SW 174th Street
Normandy Park, WA 98166
(206) 248-8246 (Direct Phone)
Holiday Safety Tips—This weekend, we kick off the 2022 Holiday Season, a wonderful time of year. The City of Normandy Park knows that many of you will be starting holiday preparations this weekend, and we want you to be safe. So, as we enter the holiday season, please consider these precautions to avoid becoming a victim of criminals: Deliveries: To prevent thefts, have your packages delivered to a designated delivery location or your place of work rather than your front door or mailbox.
Do not leave packages in your car. Never leave packages or personal items in your vehicle at home or while out shopping. Either take them inside or secure them in the trunk of your vehicle. Do not leave boxes in front of your house.Boxes of items you recently purchased or received lets crooks know what you have inside.
read more