Office of the City Manager
Weekly Report – September 30, 2022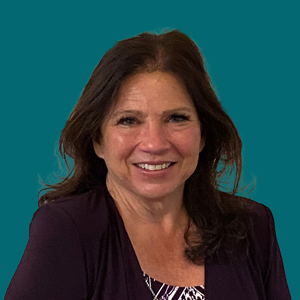 City Manager Amy Arrington
Did you Know – Budget Edition
As the temperature starts to cool and the leaves change color, we know the fall season is upon us. For local government, that also means budget season. Cities, counties, and certain special purpose districts in Washington State must adopt budgets on an annual or, in some cases, biennial (two-year) basis. The City of Normandy Park uses a biennial budget to strengthen our financial planning, and this document must be adopted by December 31 of every even-number year.
Our budget provides legal authority to expend funds for various purposes and reflects the legislative body's priorities and the organization's goals. The Normandy Park proposed preliminary budget will be presented to the City Council at the October 11th City Council meeting.
Did you know that property taxes represent the city's largest revenue source? The support of our residents has given the city the ability to levy the funds needed to maintain first-class services that include our own local police department with 10 law enforcement officers.
While property taxes are important, the city cannot run current operations on property tax alone.  That is why we have a diversified revenue stream to support city services. Where does the other funding come from? A variety of sources like sales tax, utility tax, permit fees, and charges for services. By having a variety of revenue sources, we can maintain our financial stability.
Are you interested in learning more about the city's revenues and expenditures? Join the City Council on Tuesday, October 25, 2022. This meeting will include a review of the proposed preliminary budget for 2023-2024.
Public Assistance Memo – Fences
Are you preparing to put a fence up at your home? Take a moment and click here to read the Public Assistance Memo on fences. You will find information for guidance on permitting, height, and design requirements. For further assistance, please contact the Permit Center by email at permits@normandyparkwa.gov or call (206) 248-8260.
Census Data
Let's continue to explore the 2021 American Community Survey (ACS) 1-Year Estimates. This week we compare 2019 estimates to 2021 estimates on commuting figures. Click here to learn about 2021 estimates for those who took public transit and those who drove alone to work. Let us know what you see in the data!
If you have any questions, please get in touch with me at aarrington@normandyparkwa.gov. Have a great week!
"Are you preparing to put a fence up at your home?"
Amy Arrington, City Manager
City of Normandy Park
801 SW 174th Street
Normandy Park, WA 98166
(206) 248-8246 (Direct Phone)
Holiday Safety Tips—This weekend, we kick off the 2022 Holiday Season, a wonderful time of year. The City of Normandy Park knows that many of you will be starting holiday preparations this weekend, and we want you to be safe. So, as we enter the holiday season, please consider these precautions to avoid becoming a victim of criminals: Deliveries: To prevent thefts, have your packages delivered to a designated delivery location or your place of work rather than your front door or mailbox.
Do not leave packages in your car. Never leave packages or personal items in your vehicle at home or while out shopping. Either take them inside or secure them in the trunk of your vehicle. Do not leave boxes in front of your house.Boxes of items you recently purchased or received lets crooks know what you have inside.
read more