Nature Trails Park Reopens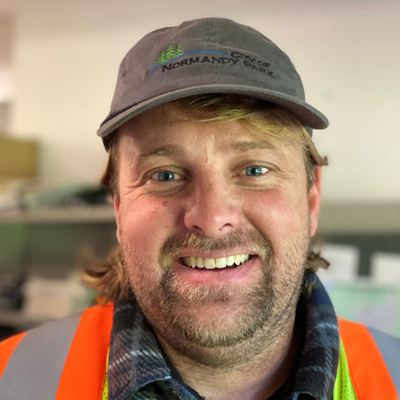 Public Works Director Ken Courter
Update June 10, 2021 – Nature Trails Park Reopened after hazardous tree removal.
June 8, 2021 – Nature Trails Park is closed until further notice due to a hazardous tree. There is no current estimated time for it's reopening. Once the hazard is clear, the park will be reopened. Thank you for your understanding.
Nature Trails Park Closed Temporarily as of June 8, 2021
Ken Courter, Public Works Director
City of Normandy Park
801 SW 174th Street
Normandy Park, WA 98166
(206) 248-8269 (Direct Phone)
Stormwater and ADA improvements in advance of the King County paving project are underway. Starting July 26, 2021, King County will also begin work as part of the 2021 pavement preservation plans.
read more