Recreation & Community Department
Shakespeare in the Park 2021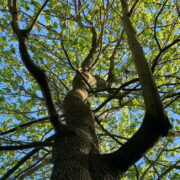 Parks & Recreation Director
The City of Normandy Park and the Burien Arts Association are pleased to present two evenings of Shakespeare plays this summer in collaboration with GreenStage,
Saturday, July 31 @ 7: 00 PM: Backyard Bard, an evening of abbreviated versions of The Tempest and Twelfth Night
Saturday, August 7 @ 7:00 PM:  Midsummer Night's Dream
Join us in Marvista Park for this free event; visit GreenStage for more information. Distancing of family groups on the grass and masks may be required depending on the state COVID-19 regulations at that time. Thanks to the Normandy Park Arts Commission and the Washington State Arts Commission for their support.
Shakespeare in the Park (flyer)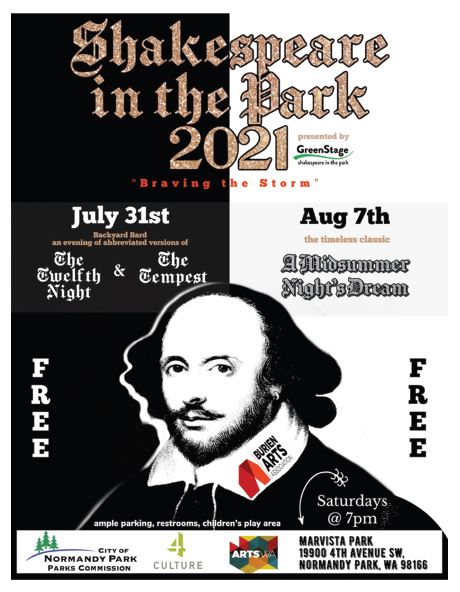 "Join us July 31st and August 7th for this FREE event at Marvista Park"
Parks & Recreation Director
City of Normandy Park
801 SW 174th Street
Normandy Park, WA 98166
(206) 248-8257 (Direct Phone)
Owl Prowls and Forest Bathing are back! Owl Prowl – Sat July 24 – 7:00pm-9:00pm @ Walker Preserve
Join naturalist Kevin O'Malley on a guided walk to disco…
read more