Office of the City Manager
Weekly Report – June 10, 2022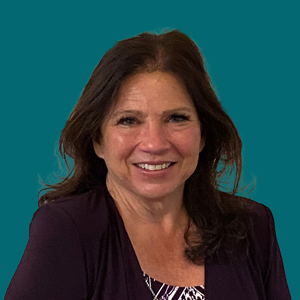 City Manager Amy Arrington
Be a Part of the Citizen Budget Advisory Group
Have you ever asked yourself any of the following questions:
What are the City of Normandy Park's most significant expenditures?
What services does the city provide?
How is the budget balanced?
Which capital projects are being considered?
Wonder no more!  Come and join a subcommittee called the Citizen Budget Advisory Group, made up of Normandy Park community members and residents like yourself, to provide input on the development of the City's 2023-2024 Operating and Capital Budget.
If you have an interest in your community, are curious about the services the city provides, or have the willingness to share your ideas and comments on the City's budget, we want to hear from you!  Your input will help assemble the proposed balanced budget for the City Council's review and approval.  Meetings will take place at City Hall in July and August.  Refreshments and air conditioning will be provided.
If you have any questions or are interested in participating, contact Brenda Rolph, Finance Director, at brolph@normandyparkwa.gov.
Join the Community Foresters Work Parties
Today was the kick-off for the Community Foresters Summer Saturday Work Parties!
As you may know, the Community Foresters are a group of local stewards committed to enhancing the upper section of Marine View Park by removing harmful, invasive vegetation and installing healthy, native plants.  Their work improves the parks while learning about restoration ecology and how to help our forests thrive!  We invite you to join our Community Foresters and participate in Marine View Park's renewal! There is no experience necessary – bring your enthusiasm, water bottle, lunch, rugged shoes, and layers for the weather.  Spending time in nature has endless mental and physical health benefits, and there is no better way to take advantage of this benefit than by working with others to improve our forests.
If you missed the fun today, mark your calendar for July 16th and August 13th from 10:00 am to 1:00 pm.   To sign up or receive additional information, email community.foresters@normandyparkwa.gov.
2020 Census Data
This week, the Census started the Post-Census Group Quarters Review (PCGQR) process. The PCGQR is just one way the Census checks the decennial counts for accuracy. Click here to learn more about what group quarters are, the PCGQR process, and Normandy Park's group quarters population count.
If you have any questions, please get in touch with me at aarrington@normandyparkwa.gov. Have a great week! WA 98166
"Your input will help assemble the proposed balanced budget"
Amy Arrington, City Manager
City of Normandy Park
801 SW 174th Street
Normandy Park, WA 98166
(206) 248-8246 (Direct Phone)
Join us at City Hall on Thursday, July 7th, for a second Town Hall Meeting regarding the proposed Civic Center.
As part of the August 2nd election, Normandy Park residents…
read more