The use of Asset Based Community Development (ABCD) frames a positive approach to community assets development, starting with identifying existing community resources to support development.
Take the Normandy Park 2044 Asset Based Development Survey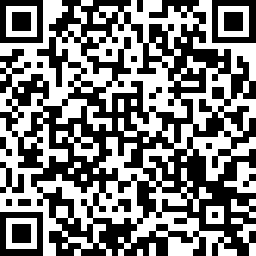 Normandy Park 2044: Comprehensive Plan Periodic Update
Normandy Park 2044: What is it?
To ensure our hidden gem provides the highest quality of life, public safety, recreation, history, and community – all in the beauty of our natural surroundings.
-Vision and User's Guide, Normandy Park Comprehensive Plan
Communities across growth management-planning areas in Washington state have moved into high gear for the 2024 Comprehensive Plan Update. This major update, occurring every eight years, is an opportunity for community residents,  businesses and other stakeholders to validate their long-range planning community values in their comprehensive plans. Since the 2016 Comprehensive Plan Update, the City Council has passed amendments, including new Vision statements and an Economic Development Element, and incorporating storm water management planning, Shoreline Management Plan (SMP), and critical areas ordinance (CAO) regulatory updates into the Plan for reference.
Why should I get involved in updating my local comprehensive plan?
Each community in our state is charged with the responsibility to plan for people, jobs, housing, and natural resources. When residents, businesses and stakeholders get involved in the planning process, they can help determine priorities and shape the future of their communities.
How is it going to work here in the Park? 
The City of Normandy Park celebrates its 70th birthday this year, and right alongside is the Comprehensive Plan, first adopted in 1957 and celebrating its 66th birthday! The 2024 update represents the sixth significant update of the plan.
The city will use an Asset Based Community Development (ABCD) framework to help from a positive place of community asset identification, and will be able to address issues such as sea level rise (SLR), continued storm water management planning (SWMP), airport reauthorization, and housing.
 "Asset-Based Community Development (ABCD) is an approach that uses the existing resources of a community to support its development. Rather than focusing on challenges or resources that are lacking, ABCD seeks to identify often unrecognized assets produced by local individuals, associations, and institutions, and then works to build on those assets to sustain a community and support its growth. The use of ABCD can inform solution-oriented and conscious practices in all aspects of the planning process."
-PAS QuickNotes No. 97.
The work program will build on the ABCD framework by also examining human values in our physical environments. To do this we will seek out other tools such as A Pattern Language by Christopher Alexander.
"A Pattern Language lays out [in] over 1,100 pages how our buildings—and by proxy our cities—are not entities at a remove from human beings, but rather their manufactured extensions. And as with any body (headless or otherwise), the whole structure is only as healthy as its individual parts. No facet of our cities and towns should be unwelcoming to their [residents], and no room in a house should feel neglected.  A space should "feel right," the authors argue, and that feeling is tied to the congruence between physical and social spaces."
-A Pattern Language: A User's Guide (Harvard University)
"The language begins with patterns that define towns and communities…:

Pattern 12 – Community of 7000*
Individuals have no effective voice in any community of more than 5,000-10,000 persons"
-A Pattern Language (1977)
Follow Normandy Park's Comprehensive Plan Update in 2023 and 2024 with community engagement opportunities on the Community Development page.