Applications are being accepted for a full six-year appointment to Position No. 3 on the Normandy Park Planning Commission.
The Planning Commission,…
read more
E2SHB 1220 work program
The Planning Commission completed its engagement on the Council-directed, E2SHB 1220-mandated, code amendments in Normandy Park with a May 19 public hearing. E2SHB 1220 preempts code cities' local zoning authority in order to encourage them to accommodate transitional housing, permanent supportive housing, emergency housing, and emergency shelter housing—all of these homelessness-related facilities.
The Planning Commission's agenda bill, and the public notice and SEPA threshold determination are all available.
Past agendas, study materials, and minutes are available:
City Council: Meetings in 2022: June 14, July 12. Meetings in 2021: July 6, August 10, and September 14

Planning Commission:
Meetings in 2021: September 16, October 28, November 18
Meetings in 2022: January 20, February 17, March 17, April 21, Public Hearing May 19
For more information contact city staff.
Quality of Life
Welcome to the Community Development department. We promote community and environmental quality through land use planning and permit review.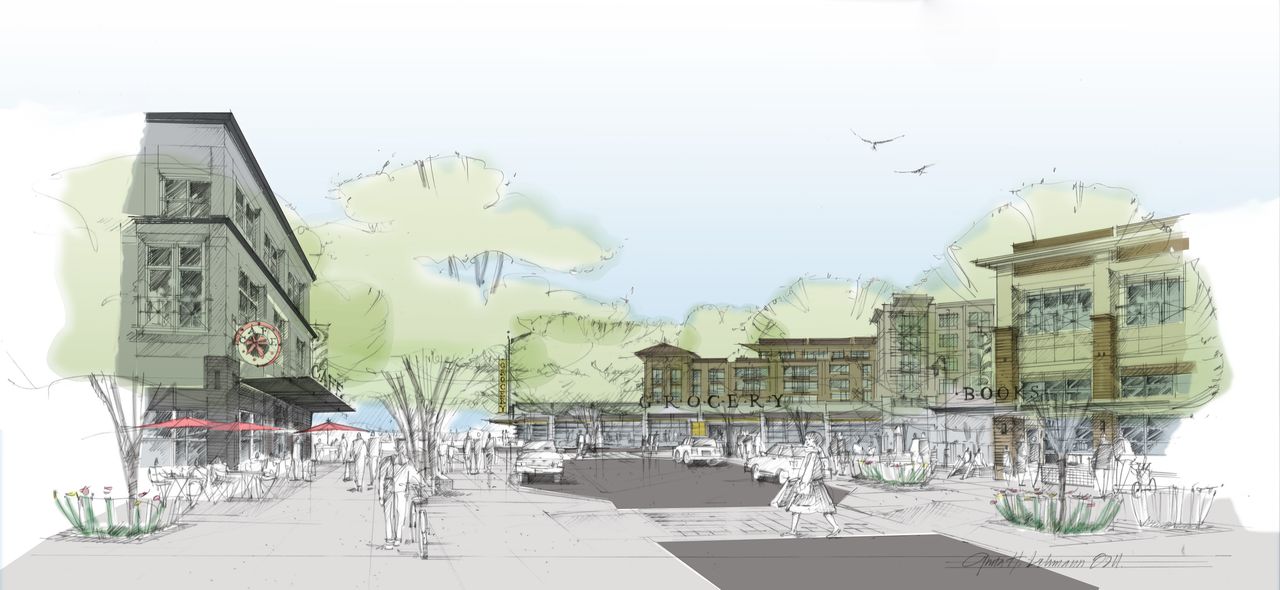 Long-Range Planning
The Community Development Department develops, coordinates, and implements long-range planning with guidance from the Planning Commission and City Council. This includes:
Updating the City's Comprehensive Plan
Implementing specific project, strategic, or master plans as directed by the City Council
Drafting and implementing legislation and researching and analyzing areas of concern – assignments include grant writing, population projections and census projection enumerations; electronic and non-electronic mapping for the city, and other assigned tasks and related activities
Identifying issues, projects needs, and assisting in establishing policies to achieve declared goals
Drafting Municipal Code amendments and helping to implement the Growth Management Act (GMA), State Environmental Policy Act (SEPA), and the State Shoreline Management Act (SMA)
Comprehensive Plan Amending Process
The Growth Management Act requires all municipalities to adopt comprehensive plans and review them on a regular basis, under chapter 36.70A RCW.
The comprehensive plan can be amended no more than once a year.
A private party or a city staff member may initiate a comprehensive plan amendment.
Proposed amendments are included on an annotated list referred to as a docket. The docketing process usually occurs in January of each year.
All proposed amendments are outlined on the docket and then brought before Planning Commission to approve as is or to modify.
Once the docket is set, staff works to address any items on the docket that may be hot button issues for the community and provides notice for necessary elements of the amendment process.
The 2020 docket included the comprehensive plan amendments of a future land use map designation update for two areas and the addition of an economic development element. The Planning Commission recommended approval of administrative docket items 1 – Vision Statement, 2 – Economic Development Element, 5 – Land Use Element, 6 – Environmental Element and 7 – Capital Facilities Element and recommended denial of items 3 and 4, both the proposed future land use map amendment areas and the concurrent rezones.
The recommendations next advance to the City Council for its decision. The City Council may choose to follow the recommendation of the Planning Commission or not. If it does not follow the Planning Commission's recommendations, then an additional public hearing will be required.
Public Involvement
Public notice for all open houses, public meetings, public hearings and application of type II, III and IV permits are posted on the city website, in City Hall, and on notice boards throughout the city, as well as published in the Seattle Times. Notices are also mailed to property owners located within 300ft when an application is site specific.
Environment & Critical Areas
Shoreline Master Program (SMP) and Critical Areas Ordinance (CAO)
In 2019, the City of Normandy Park underwent a periodic review of its Shoreline Master Program (SMP), as required by the Washington State Shoreline Management Act (SMA). The SMA requires that each SMP be reviewed and revised, if needed, on an eight-year schedule established by the State Legislature. This review ensures that the City's SMP stays current with changes in state laws and rules, remains consistent with the City of Normandy Park's Comprehensive Plan and regulations, and is responsive to changed circumstances, new information, and improved data.
The City adopted its previous SMP in 2014. The focus of the 2019 periodic review was on consistency with changes to state law made since its adoption in 2014. The City also undertook an update of its Critical Areas Ordinance (CAO), incorporated by reference into the revised SMP.
Zoning
There are 9 zoning districts within the City of Normandy Park:
R-5 Low Density Multifamily Residential
R-7.2 High Density Single-Family Residential
R-15 Low Density Single-Family Residential
R-20 Low Density Single-Family Residential
RM-1800 High Density Multifamily Residential
RM-2400 Medium Density Multifamily Residential
MU Mixed Use
NC Neighborhood Center
For a list of the allowed uses in each zoning district, please see the Land use chart (NPMC 18.10.060).
The general development requirements for primary use buildings (required setbacks, height limits, GFAR, etc.) can be found in the Chart of dimensional requirements for primary use (NPMC 18.15.020).
The development requirements for accessory use buildings can be found in NPMC 18.32.100. 
Check out the City of Normandy Park's current Zoning Map to see where each zoning district can be found throughout the city.
Services Provided by Community Development 
The Community Development Department provides current planning, zoning, and land use permitting. The Community Development Department is the first stop for citizens, developers, real estate agents, architects, surveyors, engineers, attorneys, and private sector planners and environmental science professionals who wish to know more about how property can or cannot be used.
The Community Development Department manages permit review for land use and development and so the quality of life and general health safety and welfare for all Normandy Park citizens is protected.
If you have questions relating to any of the above information, please contact the Permit Center at (206) 248-8260 or in person at City Hall, 801 SW 174th St between 8:30 AM – 12:00 PM and 1:00 pm – 4:30 pm, Monday through Friday.
Development Services staff support the Normandy Park City Council, Planning Commission, and the Hearing Examiner. Additional duties of this division include carrying out the following functions:
Development Review
Code Enforcement
Lot Line Adjustments
Shoreline Permits
Variances
Rezones
Sign Permits
Short Plats
SEPA Review
Grading and Filling Permits
Design Review
Public Information
Zoning Administration
Subdivisions
Critical Areas Review
Landscape Review
Code Revisions
Can I pay for my permit online or over the phone?
Online nor over the phone payment is available. The available payment options are as follows:
In-Person
Payment may be submitted in person at City Hall Monday through Friday from 8:30am – noon & 1:00-4:00pm. Credit card, check, and cash are accepted.
Checks may also be dropped in the City Hall mail slot outside of business hours. Please include the permit number on the check. Please make checks out to the City of Normandy Park.
Mail
Mail a check to City Hall – 801 SW 174th St Normandy Park, WA 98166. Please include the permit number on the check. Please make checks out to the City of Normandy Park.
Do I need a permit to build a shed?
A permit is not required if the shed is under 200sf.
Do I need a permit to remove or prune a tree?
Read through this Public Assistance Memo PAM#007: Tree Removal to determine if you need to apply for any permits. If you are still unsure, please contact the permit center via phone or email.
How is gross floor area ratio (GFAR) calculated?
GFAR is calculated based on the sum of the floor areas of all floors of the principal use building(s) and all accessory buildings divided by the total area of the zoning lot.
In residential zones, floor area includes the floor area within accessory buildings and excludes:
the floor area within breezeways;
uninhabitable attic space;
basements that do not daylight; and
up to 600 square feet of garage space.
In the NC and MU zones, floor area excludes:
floor area devoted to parking;
elevators, staircases, escalators, and mechanical spaces;
exterior decks, porches, and arcades open to the air; and
floor area devoted to public amenities.
How long are permits valid?
Permit expire two years since the date of issuance.