Office of the City Manager
Weekly Report – May 13, 2023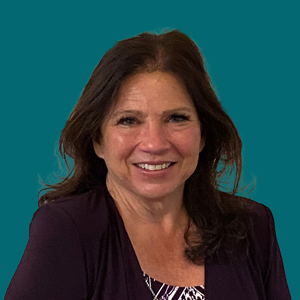 City Manager Amy Arrington
City Council Meeting Roundup
On Tuesday, January 10th, the City Council had its regular monthly meeting. Here are the meeting highlights.
 The City Council made two appointments to the Art Commission. The Art Commission represents the City's interest in art matters and serves as a spokespersons group for art matters. The residents appointed to serve were Nadia Counter and Paul De Barros.
The City Council approved three interlocal agreements. For background, Washington's Interlocal Cooperation Act, chapter 39.34 RCW, allows the City to contract with other public agencies via interlocal agreements to perform governmental activities and deliver public services. This interlocal cooperation is valuable since it can reduce duplication, offer economies of scale, and generally improve governmental efficiency. The three agreements that were approved Tuesday include agreements with the:

City of Burien for Building Official Services.
City of SeaTac for Electrical Plan Review and Inspection Services.
City of Des Moines to provide Normandy Park Seniors with Senior Services.

The City Council discussed the upcoming retreat on Saturday, January 28th. This meeting is open to the public, so residents are welcome to attend.
If you want to learn more about these items, you can watch the meeting recording.
City Council Vacancy
The City of Normandy Park is seeking applicants to fill the vacancy of City Council Position #5. This temporary appointment will expire upon certification of the November 2023 General Election. Interested residents must apply by noon, February 1, 2023. To obtain an application, visit City Hall or the city's website. For additional information, please reach out to City Clerk Brooks Wall.
New Website Live for Walker/Sequoia Culvert Replacement Project
The City is moving the Walker/Sequoia Culvert Replacement Project forward, providing the only public access to salmon spawning within Normandy Park. To keep the public informed, we have updated the City's website with all the new information. If you are interested, please check it out.
 Still time to give your Feedback
To help the City better understand the "why" behind your vote on Proposition #1, whether you supported or opposed it, we are asking residents to take a survey on this issue. The information gathered will be presented to the City Council at the end of January for review. Your participation is essential and will help us determine and communicate a plan moving forward. If you have not already, please take this brief survey.
If you have any questions, please get in touch with me at aarrington@normandyparkwa.gov. Have a great week!
" The City of Normandy Park is seeking applicants to fill the vacancy of City Council Position #5."
Amy Arrington, City Manager
City of Normandy Park
801 SW 174th Street
Normandy Park, WA 98166
(206) 248-8246 (Direct Phone)
The City continues to pursue the potential for a new City Hall & Police Station in an existing building on First Avenue. A vital part of this project will be the voter-approved…
read more