Office of the City Manager
Weekly Report – November 19, 2022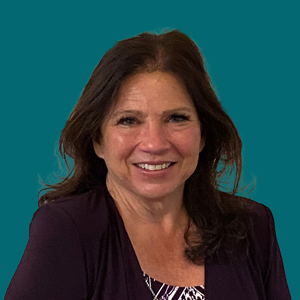 City Manager Amy Arrington
The City is looking for your Feedback
In August, a proposition needed to fund the construction of a proposed Civic Center failed. To help us better understand the "why" behind your vote, whether you supported or opposed it, we are asking residents to take a brief survey on this issue. The gathered information will be presented to the City Council for review. Your participation is essential and will help us determine and communicate a plan moving forward. If you have any questions or would rather fill out a paper survey, please contact me.
Nature Trails Planting & Reforestation Work Party
Join EarthCorps and the City of Normandy Park on Sunday, November 20th, from 10:00 am to 1:00 pm as we work to restore Nature Trails Park. Nature Trails Park is centrally located and features seven acres of wetland, a trail system, and a rain garden. Please register in advance through the EarthCorps website. We'll see you there!
Winter is Coming – Be Prepared
As the weather has finally started to change, we want to remind you to take steps to protect your house and yourself before cold weather hits.  Many groups provide a variety of informational tips, including:
Buy your snow shovel now.
Keep water and canned food on hand, just in case.
Clean your gutters and downspouts now.
Replace the filter in your furnace.
Have your chimneys and woodstoves cleaned.
Just google "winterize your house" for many more suggestions.
Mark your Calendar for Winterfest
Join the fun! On Saturday, December 3rd, Normandy Park is celebrating its 10th Annual Winterfest.  Here is the festive event schedule:
 11:00 am to 1:00 pm – Visit the QFC at Manhattan Village for Santa photos, carolers, and fun family activities!
4:00 pm to 7:00 pm – Visit Normandy Park Towne Center (in front of Normandy Park Ale House) to enjoy free Santa hats, prizes, and arts & crafts! Plus – holiday gift vendors, food/beverages, and SNOW! In addition, here is more detail about the activities at Towne Center:

4:00 pm to 5:15 pm – A real reindeer from Cougar Mountain Zoo
5:30 pm – Tree Lighting Countdown with a special guest from KOMO TV
5:35 pm – Santa makes his Rock Star entrance in an amazing motorcade
5:40 pm to 7:00 pm – Live holiday dance and choir performances
Also, if you're interested in being an event volunteer, please email info@friendsofnormandypark.org.
If you have any questions, please get in touch with me at aarrington@normandyparkwa.gov. Have a great week!
" Join the fun! On Saturday, December 3rd, Normandy Park is celebrating…"
Amy Arrington, City Manager
City of Normandy Park
801 SW 174th Street
Normandy Park, WA 98166
(206) 248-8246 (Direct Phone)
Holiday Safety Tips—This weekend, we kick off the 2022 Holiday Season, a wonderful time of year. The City of Normandy Park knows that many of you will be starting holiday preparations this weekend, and we want you to be safe. So, as we enter the holiday season, please consider these precautions to avoid becoming a victim of criminals: Deliveries: To prevent thefts, have your packages delivered to a designated delivery location or your place of work rather than your front door or mailbox.
Do not leave packages in your car. Never leave packages or personal items in your vehicle at home or while out shopping. Either take them inside or secure them in the trunk of your vehicle. Do not leave boxes in front of your house.Boxes of items you recently purchased or received lets crooks know what you have inside.
read more