Office of the City Manager
Weekly Report – September 8, 2023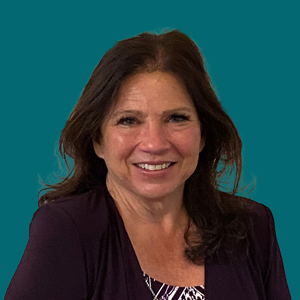 City Manager Amy Arrington
City Council Meeting on September 12th
The City Council holds a regular meeting on the second Tuesday of every month where they conduct all the business of the city. Meetings start at 7:00 p.m., and the public is welcome to attend.
On Tuesday, September 12th, the business being presented to the City Council includes:
Administering the Ceremonial Oath to Police Officer Garrett Strand.
Hearing a presentation from Mt. Rainer Pool.
Waste Management will present its Annual Report.
An Ordinance that will amend the Normandy Park Municipal Code Chapter 6.04, related to Animals at Large, will be presented for approval. If passed, it will help clarify and streamline our enforcement procedures.
Design and Construction Management Contract with G&O for the 2024 Storm and Sidewalk Projects. Approving this contract will ensure we are prepared for our 2024 projects.
An amendment to the Waste Management Contract. This amendment is being proposed to comply with King County's rate restructuring related to solid waste.
Two proclamations will be presented for approval. The first would recognize September as National Recovery Month and the second would recognize September as Childhood Cancer Awareness Month.
A contract for the services of an independent Finance Consultant will be presented. This contract will help the City identify potential improvements in our financial system and procedures.
For the City Council's and the public's benefit, staff prepares an agenda packet for each regular meeting. So, if you want to learn more about any of these items, use this link to review the packet. I hope to see you on Tuesday.
Recycling Event Coming – September 30th
Start gathering your recyclable items!  Normandy Park and Burien will be hosting another residential recycling event on Saturday, September 30th, from 9:00 a.m. to 3:00 p.m. Come to the Washington State Criminal Justice Center at 19010 1st Avenue South.
To learn more about the event, including the items that will be accepted, visit our website for more details.
The City is receiving a $400,000 grant from King County
King County has approved a $400,000 grant to acquire property on Miller Creek!  This project is one of 53 projects receiving nearly $30 million in awards. Click to view the complete awards list for the 2023 Parks Levy Grants.
This grant will help us acquire a 0.76-acre parcel on Miller Creek to create an open space pocket park, restore habitat, and provide education opportunities and public access for viewing salmon in the watershed. To learn more about the grant program, visit the King County website.
If you have any questions, please get in touch with me at aarrington@normandyparkwa.gov. Have a great week!
"This grant will help us acquire a 0.76-acre parcel on
Miller Creek …"
Amy Arrington, City Manager
City of Normandy Park
801 SW 174th Street
Normandy Park, WA 98166
(206) 248-8246 (Direct Phone)
Many of you have seen the news of the robbery that occurred on Friday, September 15th, in Normandy Park. For those of you who have seen…
read more