Pavement Preservation Projects 2022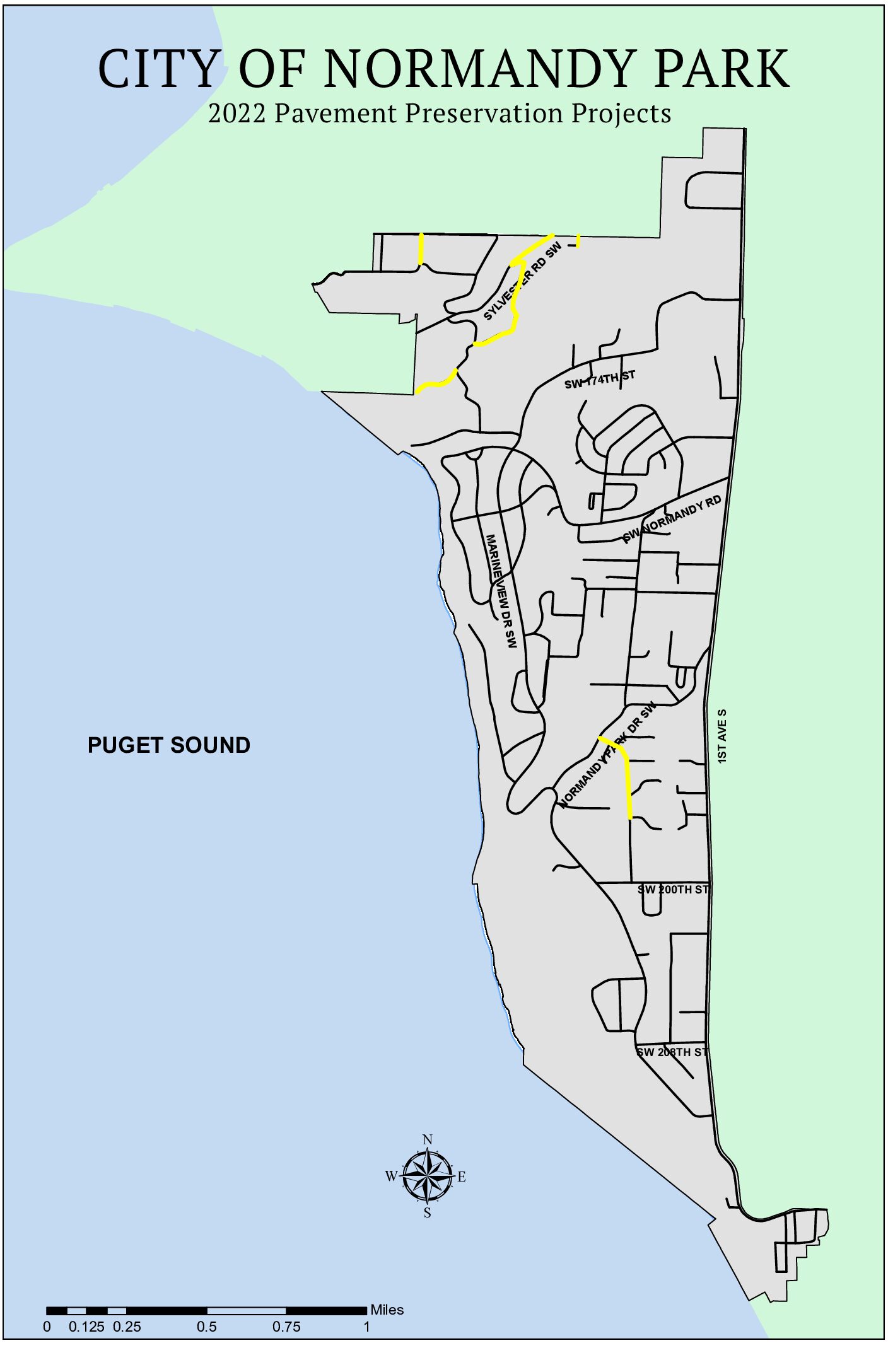 Project Description
The scope of this project consists of two phases:
Phase 1
Stormwater Improvements and ADA Improvements will take place throughout the month of August in preparation of the King County Overlay Project.  The city has contracted with Iron Creek Construction to complete this phase of the work.  The contract with Iron Creek also includes grading work at Nist Park and installation of playground equipment.
July 25 – September 12
Phase 2
King County has contracted with ICON to complete the 2022 Pavement Preservation work.  King County has provided the city with the following proposed scheduled.  *Please note that this schedule is subject to change based on contractor's schedule*
September 30 – November 3
Thank you in advance for your patience and cooperation. If you have any questions, please feel free to contact Public Works Director Ken Courter (206) 248-8269 or Stormwater Coordinator Jessie Medrow (206) 248-8256.
Project Locations:
4th Ave SW – From Normandy Park Dr SW to SW 196th Pl
SW 174th Pl – From 13th Ave SW to Sylvester Rd SW
SW 175th St – From SW 175th Pl to the West 
Phase 1
Expected Start Date:
08/01/22
Expected Completion: Date:
09/12/22
Phase 2
Expected Start Date:
09/30/22
Expected Completion: Date:
11/03/22
Ken Courter
Public Works Director
(206) 248-8269
email
Jessie Medrow
Stormwater Coordinator
(206) 248-8256
email