Office of the City Manager
City Council Starts Review of the 2023-2024 Budget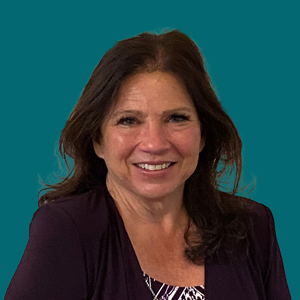 City Manager Amy Arrington
On Tuesday, October 25th, the City Council reviewed the proposed Preliminary Budget for 2023-2024. This is an important document since it presents the overall plan for allocating City resources on the variety of programs necessary to provide for public safety, enhance the quality of life and natural resources, and maintain and develop the City's facilities and infrastructure. We are committed to providing the highest quality municipal services possible with the limited resources available.
If you are interested, here are some of the budget highlights that are currently included in the budget:
The city will be establishing a Building Replacement Fund. This Fund will support the construction of new buildings in the future, such as a new City Hall. Starting in 2024, staff recommends that the city regularly transfer funds annually to this account.
The city's Strategic Reserve is maintained at $2,000,000.
Funds to support community partnerships (i.e., special events and programs) have been added to the Legislative budget.
Funding for a new City Hall generator, in the amount of $40,000, is included in the City Hall budget.
The budget continues to support the Des Moines Senior Center and Mt. Rainier Pool.
Funding for recreational programs, in the amount of $12,000, has been included.
The Behavioral Health Services Fund now includes funding for social services.
The city has budgeted funds to assist with the Parks, Recreation, and Open Space (PROS) Plan update and the Comprehensive Plan Periodic Update.
The budget has two new positions to discuss: a Public Works Supervisor and an additional Police Officer.
Roadway resurfacing improvements continue to be funded at $300,000 annually.
A section of sidewalk will be installed on First Avenue.
The budget supports the purchase of a pickleball snap court.
"We are committed to providing the highest quality municipal services possible"
Amy Arrington, City Manager
City of Normandy Park
801 SW 174th Street
Normandy Park, WA 98166
(206) 248-8246 (Direct Phone)
Holiday Safety Tips—This weekend, we kick off the 2022 Holiday Season, a wonderful time of year. The City of Normandy Park knows that many of you will be starting holiday preparations this weekend, and we want you to be safe. So, as we enter the holiday season, please consider these precautions to avoid becoming a victim of criminals: Deliveries: To prevent thefts, have your packages delivered to a designated delivery location or your place of work rather than your front door or mailbox.
Do not leave packages in your car. Never leave packages or personal items in your vehicle at home or while out shopping. Either take them inside or secure them in the trunk of your vehicle. Do not leave boxes in front of your house.Boxes of items you recently purchased or received lets crooks know what you have inside.
read more