Office of the City Manager
Weekly Report – August 20, 2021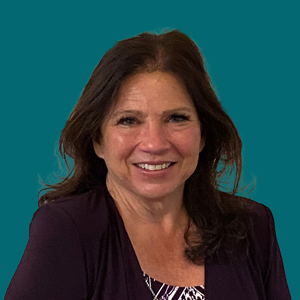 City Manager Amy Arrington
Speed Emphasis Patrol is coming to Normandy Park
The Normandy Park Police Department will be doing speed emphasis, primarily around Marvista Elementary, with the start of the school year which begins September 2nd. Please remember, Officers, give significantly less grace for speeding in a school zone. Always drive at or below the speed limit as we will have many children walking and biking to school daily. Their safety is our paramount concern. Also, remember to always stop for school buses. If the red stop sign is extended you are required to stop. Please be safe!
City Hall Park Tree Removal
Over the last few weeks, the City has monitored an oak tree located at City Hall Park. The stem of the oak tree splits into what is referred to as a codominant stem. An Arborist has deemed this tree hazardous after a three-foot crack was identified below this area. This situation is very unfortunate as it is a very large and beloved oak tree.
Based on the tree's condition, we are sad to announce that removal of this tree is necessary and is scheduled for Monday, August 30th. Because this tree is adjacent to the playground, a temporary closure of the playground area and a section of City Hall Park is needed so that the crew can bring in the necessary equipment. Please get in touch with me with any questions.
2021 Pavement Project Continues
Our 2021 paving is almost complete. On Monday, August 23rd, two areas will be closed for construction as we work to complete this project. These areas include:
SW Shorebrook Drive (West of 12th Avenue SW)
Hill at 12th Place SW (North of Sylvester Road and South of SW 171st Place)
Detour route signs will be in place during the hill closure. In addition, the SW Shorebrook Drive closure will restrict cove beach parking and access to parking lots from 7 am – 5 pm. Thank you for being so patient.
Theatre in the Park this Sunday
Want to see a free play in the park? Something beyond Shakespeare? Burien Actors Theatre is bringing Hay Fever to Marvista Park! This adaptation of Hay Fever by Noël Coward will leave you laughing. Now set in the 1960s, this comedy follows the eccentric Bliss family during a weekend of misdirection that is anything but relaxing for their unsuspecting guests. Hay Fever is a hilarious primer on how not to entertain visitors.
Join the fun this Sunday, August 22nd, starting at 5:00 pm in Marvista Park. Hay Fever is suitable for the whole family. It runs for approximately 90 minutes, without an intermission. Click here for more information.
Don't forget to subscribe to the City's YouTube Channel
It is a success! The City's YouTube Channel has been well received. As you know, our primary goal is to make local government more accessible to our residents. If you have not subscribed to the channel yet, click here. Stay connected & subscribe!
2020 Census
The detailed 2020 Census results are finally out! With a nearly 7% change in population from the 2010 Census (6,335) to the 2020 Census (6,771) staff and citizens are eager to explore the numbers, and we will do so in the coming weeks. So, stay tuned for more details and fun facts.
If you have any questions, please get in touch with me at aarrington@normandyparkwa.gov. Have a great week!
"The detailed 2020 Census results are finally out!"
Amy Arrington, City Manager
City of Normandy Park
801 SW 174th Street
Normandy Park, WA 98166
(206) 248-8246 (Direct Phone)
On Friday, December 10th, starting at 2:45 pm, Santa and one of his reindeer will be at the Normandy Park Towne Center for one last visit before he goes back…
read more