Office of the City Manager
Weekly Report – August 5, 2022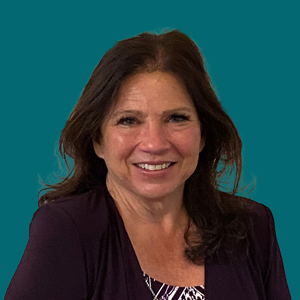 City Manager Amy Arrington
Remembering Councilmember Earnest Thompson
I regret to inform you that Councilmember Earnest Thompson passed away on Monday, August 1, 2022. He was a passionate supporter and strong advocate of Normandy Park. Before being elected to the City Council, he served on the Parks Commission, Planning Commission, Seatac Airport Round Table (StART) committee, and more. He deeply believed in protecting the environment, promoting government transparency, and protecting the values that make Normandy Park special. He will be missed.
Proposition #1: New Civic Center Bond
On August 2nd, Normandy Park registered voters had the opportunity to vote on a ballot measure that would have authorized the issuance of a bond to construct a new Civic Center. I wanted to let you know that the ballot measure was not approved.
A question that the city was asked many times before the actual vote was, "what happens if the ballot measure fails?" If you want to know that answer, I invite you to join the City Council meeting on Tuesday, August 9th. At this meeting, the City Council will have a brief discussion about Proposition #1, and staff is asking for a special meeting so we can discuss the next steps in more detail. Please join us.
2020 Census
In celebration of the upcoming National Senior Citizen Day on August 21st, we want to share some data on how the nation is aging. Click here to learn about median age trends and how Normandy Park's median age compares to the country's and King County's. Let us know what you see in the data!
Summer Concert Series Continues
On Sunday, August 7th, come to Marvista Park to hear music from The Whopper Johns as they spin smooth jazz with feeling. Bring your favorite blanket and chair and head to the park from 5:00 pm – 6:30 pm for summer evening entertainment with the family. We'll see you there!
If you have any questions, please get in touch with me at aarrington@normandyparkwa.gov. Have a great week!
 "On Sunday, August 7th, come to Marvista Park to hear music from The Whopper Johns"
Amy Arrington, City Manager
City of Normandy Park
801 SW 174th Street
Normandy Park, WA 98166
(206) 248-8246 (Direct Phone)
Please join us on Tuesday, August 2nd, 6:00-8:00 PM at City Hall Park for the annual National Night Out celebration. National Night Out is a national community-building campaign that promotes police-community partnerships. It is a great way to meet your Police Officers, City Councilmembers, and neighbors. In addition, we will have a BolaWrap demonstration along with signups for Paws on Patrol and a Women's self-defense class. Free pizza, music, and family fun will be provided. We hope to see you there!
read more