Office of the City Manager
Weekly Report – October 15, 2021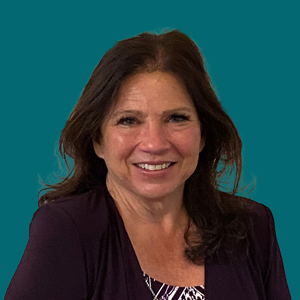 City Manager Amy Arrington
City Council Approves New Goals
The City Council has approved a new set of goals. The purpose of these goals is to ensure our hidden gem provides the highest quality of life, public safety, recreation, history, and community – all in the beauty of our natural surroundings. Here are the highlights of the City Council's top priorities.
New Civic Center – The Civic Center project will construct a new City Hall, Police Department, and Community Center. This facility will serve all residents as a place to engage in recreation, participate in learning, develop supportive relationships, and have fun. As the city continues its work on this project, the three main upcoming action items are:
1.) demolition of the current recreation building,
2.) approval of a contract to design the new facilities, and
3.) obtaining the funding for the facility.
The design process will include an opportunity for public input, so stay tuned for more details.
Focus on Economic Development – The City Council wants to strengthen the business community. Normandy Park depends heavily on property taxes to provide support for city services, and more economic activity will provide additional revenue to help the city continue its delivery of first-class services. The city, with help from the EDC and Planning Commission, are committed to creating policy that will support existing and grow new businesses. If you are interested in learning more about the work the city is about to take on, join the City Council Zoom meeting on Tuesday, October 26th at 7:00 pm. The City Council will be discussing the Economic Study and Recommendations Report by ECONorthwest.
Become a Tree City USA – Trees are a vital asset to any community, and Normandy Park has embraced this value. To celebrate, preserve and educate the public about our wonderful trees, the city is interested in joining the Tree City USA program. We will start this process by hosting an Arbor Day Celebration in April 2022. We will also be launching a Heritage Tree Program which will recognize significant trees on private property. And finally, we will approve an ordinance that oversees trees on public property.
Hire a Parks & Recreation Manager – The city strongly supports parks and recreation. This position will focus on the city's parks, building exciting new programs for residents, and helping with community engagement.
Upgrade the video equipment in the City Council Chamber – The city is committed to providing open and transparent communication. By upgrading this equipment, communication of the city's public meetings will be improved. The most exciting improvement: when the city returns to in-person meetings, residents will still be able to participate remotely. We want to make your involvement as easy as possible so your voice can be heard.
This approved plan has created an exciting path that will enhance Normandy Park and take us into the future. We will keep you posted as these goals move forward. If you have any questions or suggestions, please contact me.
More 2020 Census Data
We want to continue giving you more information from the 2020 Census. This week we present two sets of census redistricting data: population in group quarters as well as population and housing. The census teaser has shared population and housing redistricting data before, but the group quarters data is new to the Weekly Report. Please take a look.
If you have any questions, please get in touch with me at aarrington@normandyparkwa.gov. Have a great week!
"More 2020 Census Information"
Amy Arrington, City Manager
City of Normandy Park
801 SW 174th Street
Normandy Park, WA 98166
(206) 248-8246 (Direct Phone)
On Friday, December 10th, starting at 2:45 pm, Santa and one of his reindeer will be at the Normandy Park Towne Center for one last visit before he goes back…
read more