Office of the City Manager
Weekly Report – September 17, 2021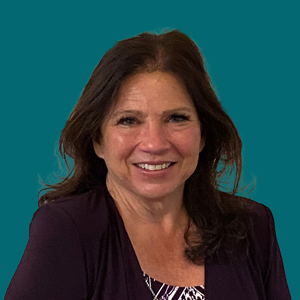 City Manager Amy Arrington
City Council Round-Up
On Tuesday, September 14, 2021, the City Council held its regular monthly meeting. Here are the main highlights
Resolution No. 978 in Support of the upcoming levy lid lift was approved. On the November 2, 2021, general election ballot, Normandy Park voters will be asked to vote on Proposition No. 1. If approved, this proposition will renew the levy lid lift that supports police and street maintenance services. The levy is vital since Normandy Park relies on property taxes to provide essential police and street maintenance services. State law limits city property tax increases to 1% per year without a public vote. This limitation makes it difficult for City property tax revenues to keep up with inflation, legal mandates, and demands for services from City residents. Accordingly, voters approved a levy lid lift in 2016 to ensure these services could be fully funded. Since the current levy lid lift expires in 2022, the city is asking voters to approve another six-year lid lift to maintain police and street maintenance services. After considering this information, the City Council approved Resolution No. 978, which expresses the City's support of the levy lid lift and urges voters to say "Yes" to the proposition. Without this support, reductions in police and street maintenance will be necessary.
The City Council met with State Representative Tina Orwall and learned more about two recently passed House Bills (HB). The first was HB 1447, which supports a new behavioral health crisis response and suicide prevention hotline (#988) planned for 2022. The second was HB 1220, which requires local governments to provide for emergency shelters and housing through local planning and development regulations.
The expenditure of ARPA funds for the use of law enforcement and emergency management was approved. The Police Department identified several expenditures that will further the Police Department's mission and increase transparency while at the same time enhancing services to the public. Some items will increase efficiency, while others will help protect the sanctity of life by providing additional less-lethal alternatives that are currently available.  These expenditures will also allow the Department to comply with recent law enforcement reform legislation.
An ordinance amending the City's code on utility taxes was approved. This new ordinance focuses on water and sewer utilities. It will encourage utility providers to enter into franchise agreements with the city and create more consistency and uniformity across utility providers. Franchise agreements are important and beneficial to the City since such agreements identify the responsibilities of both parties. Some customers may see an additional charge on their utility bills in the future. If you have any questions, please get in touch with me.
The City Council agreed to meet Tuesday, September 28th to continue discussing the City's goals.
The Interlocal Agreement (ILA) with the City of Des Moines to support Senior Services was approved. As our senior populations continue to grow, Des Moines and Normandy Park have partnered and provided seniors with social, recreational, educational, and health programs since the 1980s. This ILA will assure that Normandy Park residents will continue to be healthy, active, and independent members of the Des Moines Senior Center. The approved ILA is for 2021-2022 and will be funded through the Normandy Park Metropolitan Parks District (MPD) fund. The annual anticipated cost-share for this contract is $38,060 per year. Due to the closures caused by COVID, the contract costs for 2021 are less than $10,000. If you are interested in more information about the services offered at the Des Moines Senior Center, click here.
If you are interested in more information on any of these items, you can watch the full City Council meeting by clicking this link.
City's YouTube Channel
The second edition of the "News to Know" video is up. Please click here to visit the City's YouTube Channel to view. This video will provide some additional information on the September 14th meeting. Also, the city hopes to launch other informative videos soon. Stay tuned!
2020 Census
The 2020 Census results are now being released for cities. I'll use this page to bring some of those results to Normandy Park stakeholders. If you have any comments or questions, contact me or Nicholas Matz in Community Development. In this first Census data dump, we look at the basic population and housing data of other cities comparable to Normandy Park—but not necessarily the one's next door—as we continue to strategize around goals and vision for the community. For this, we identified cities comparable in population and location within the urban area, and with proximity to shorelines. Because these cities look like us in those ways, we can more accurately examine our own approaches to some of the issues and challenges that face all cities in the Puget Sound urban area.
What do we see? Although we've bookended the field with "tiny" Medina and "big" Newcastle, actually, a couple of cities for comparable size and location (which matters locally and regionally) are…Steilacoom and Brier! Cities comparable in size, population, density, and housing units tend to face similar issues and challenges, and thus have opportunities for shared solutions.
| | | | | | | |
| --- | --- | --- | --- | --- | --- | --- |
| Urban Growth Area Name | [Total Pop] Total: | Population Rank | Population Density (Persons per Sq. Mi. of Land) (OFM Calculated) | [Housing Units] Total: | Occupancy Rate (%) (OFM Calculated) | Area Total (Sq. Mi.) |
| Normandy Park | 6,771 | 127 | 2,724.19 | 2,807 | 95.15 | 3.32 |
| Medina | 2,915 | 165 | 2,030.83 | 1,131 | 89.74 | 1.45 |
| Newcastle | 13,017 | 86 | 2,925.95 | 5,471 | 93.80 | 4.46 |
| Steilacoom | 6,727 | 128 | 3,344.30 | 2,919 | 95.00 | 2.05 |
| Brier | 8,388 | 117 | 3,017.37 | 3,054 | 98.43 | 2.78 |
| DuPont | 10,151 | 104 | 1,741.95 | 3,791 | 96.33 | 5.86 |
| | | | | | | |
| Des Moines | 32,888 | 43 | 5,129.46 | 13,222 | 93.96 | 7.41 |
| Burien | 52,066 | 30 | 5,186.43 | 20,785 | 95.62 | 11.19 |
| SeaTac | 31,454 | 44 | 3,125.30 | 11,774 | 94.22 | 10.24 |
Source: U.S. Census Bureau, 2020 and 2010 Census Redistricting Data (Public Law 94-171) Summary File.
What do you see in the data? Let us know.
If you have any questions, please get in touch with me at aarrington@normandyparkwa.gov. Have a great week!
"The 2020 Census results are now being released for cities…"
Amy Arrington, City Manager
City of Normandy Park
801 SW 174th Street
Normandy Park, WA 98166
(206) 248-8246 (Direct Phone)
The City Council has approved a new set of goals. The purpose of these goals is to ensure our hidden gem provides the highest quality of life, public safety, recreation, history…
read more