Office of the City Manager
Weekly Report – September 24, 2021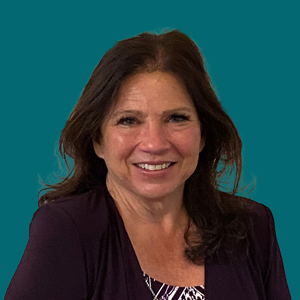 City Manager Amy Arrington
The City of Normandy Park has some great upcoming events that I want to mention.
Recycling Collection Event
On Saturday, October 2, 2021, residents can participate in a recycling collection event. This annual event gives you the opportunity to dispose of recyclable items not generally accepted at the curb.  Instead of going to the landfill as trash, all items collected will be reused or recycled.
What you can bring:
Appliances / Scrap metal
Batteries
Cardboard
Documents for shredding
Electronic / computer equipment
Refrigerators / freezers / air conditioners
Television sets
Mattresses/box springs
Porcelain – toilets and sinks (remove seat and wax ring)
Propane tanks
Styrofoam
Tires (limit of six)
Start collecting your items and visit the Washington State Criminal Justice Center from 9:00 am to 3:00 pm next Saturday. Processing fees may apply to some items, and it will be a cash-only event. Please click this link to learn more about the event, accepted articles, and fees. Funding for this fantastic event is provided by The Washington State Department of Ecology Local Solid Waste Financial Assistance Program, the King County Solid Waste Division, the Hazardous Waste Management Program in King County, and the Washington Materials Management and Financing Authority.
Community Foresters
Join the Community Foresters on Friday, October 1st, from 10:00 am to 1:00 pm in Marine View Park.
The Community Foresters are a group of local stewards committed to enhancing the upper section of Marine View Park by removing harmful, invasive vegetation and installing healthy, native plants.  They are learning all about restoration ecology and how to help our forests thrive!  We invite you to join our Community Foresters and be a part of Marine View Park's renewal! There is no experience necessary – just bring your enthusiasm, water bottle, lunch, rugged shoes, and layers for the weather.  Spending time in nature has endless mental and physical health benefits, and there is no better way than to work with others making our forests a better place.
To sign up or receive additional information, email community.foresters@normandyparkwa.gov.
Blood Drive
Our warm, sunny summer days will soon be over, replaced by the rain, cold, and famous PNW gloom. But what's the best way to feel all warm and fuzzy inside and brighten your day? Donating blood!
The City of Normandy Park is partnering with Bloodworks Northwest again to host another pop-up blood donation event, on Monday, October 11th, and Tuesday, October 12th in the City Council Chambers.
Masks and appointments required. Please sign up to give blood HERE.
Your participation automatically enters you to be a part of Bloodworks Music's in our Blood campaign.  Bloodworks is giving away (to those who donate between September 1st and October 31st) four Fly Away Music weekend getaways across the USA. The prizes include airfare, hotel accommodations, and event tickets for two.  More info at https://www.bloodworksnw.org/music/
 For more about the safety of donating blood during the pandemic, eligibility, help booking your appointment and other information, please visit www.bloodworksnw.org
More 2020 Census Data
We want to continue giving you more information from the 2020 Census. This week we compare numbers from the 2000, 2010, and 2020 Census reports. By clicking this link, you will find more information regarding population, housing units, vacant housing units, and population density data over the past three census reports. Please take a look and let us know what you see in the data.
If you have any questions, please get in touch with me at aarrington@normandyparkwa.gov. Have a great week!
"Start collecting your items and visit the Washington State Criminal Justice Center…"
Amy Arrington, City Manager
City of Normandy Park
801 SW 174th Street
Normandy Park, WA 98166
(206) 248-8246 (Direct Phone)
The City Council has approved a new set of goals. The purpose of these goals is to ensure our hidden gem provides the highest quality of life, public safety, recreation, history…
read more