Normandy Park February Blood Drive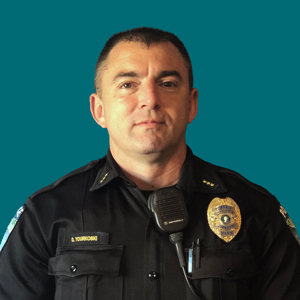 Police Chief Dan Yourkoski
The Blood Drive is coming back to Normandy Park Feb 17th and 19th and this time you will entered in to win a car. Sign up here now!
Give from the Heart
They say that kindness is love in action. And we believe that donating blood is the very best example of the kindness of a stranger. Blood donations go to people we don't know and will never meet, yet it's an act of kindness that changes the course of that stranger's life. The impact of your donations is measured in the remissions, recoveries, and second chances they directly help create and those people – healthy and strong or still fighting – will be grateful to you forever.
COVID Antibody Testing
When you donate with Bloodworks Northwest between February 1 and February 28, your blood will be tested for the COVID-19 antibodies, which are a key component of the immune system that appear in blood after fighting an infection. The testing will help identify people who may be able to donate to our convalescent plasma program and help COVID-19 patients directly. Be a COVID-19 hero and schedule your one hour appointment.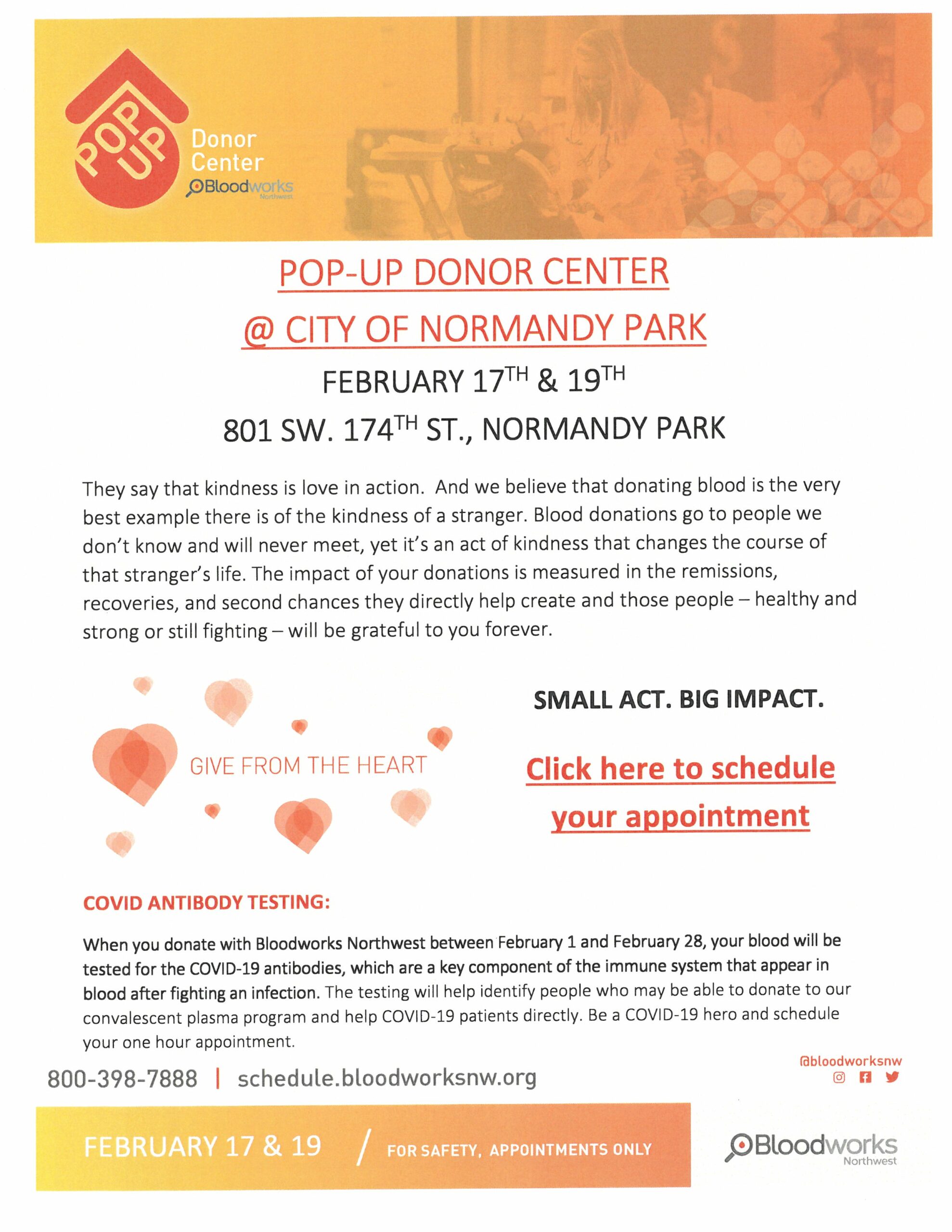 "Let's make a difference together!"
Dan Yourkoski, Police Chief
City of Normandy Park
801 SW 174th Street
Normandy Park, WA 98166
(206) 248-8254 (Direct Phone)
This year the Police Department and City Staff are teaming up with the United States Marine Corps Reserve Toys for Tots program. We will be collecting new…
read more