Normandy Park Paws on Patrol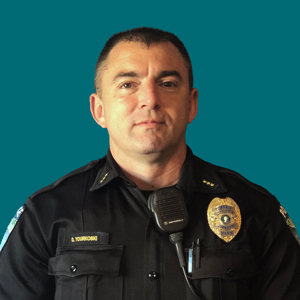 Police Chief Dan Yourkoski
Join Officer Mast by participating in the successful Normandy Park Paws on Patrol program focused on crime recognition and prevention!
Normandy Park's Paws on Patrol is a crime prevention program designed to encourage dog walkers to be on the lookout for criminal activity. Our many four-legged residents get their human companions out and about every day of the week, at all times of the day, in every type of weather. No one is more familiar with our community than those of you who walk your dogs on our neighborhood streets. You are NPPD's extra eyes and ears!
Being a member of Paws on Patrol doesn't mean doing anything different than what you already do. All we ask is that you become more watchful and report anything out of the ordinary. NPPD provides a brief group-training course that provides information on how to spot suspicious activity and how to accurately report it to police.
If you are interested in joining our Paws on Patrol team, please email Ofc. Mast at emast@normandyparkwa.gov or go to City Hall to fill out a paper form. Once you've registered, you will be invited to attended the training session where you will receive a NPPD badge dog tag for your dog/s!
Interested? RSVP and ask questions below!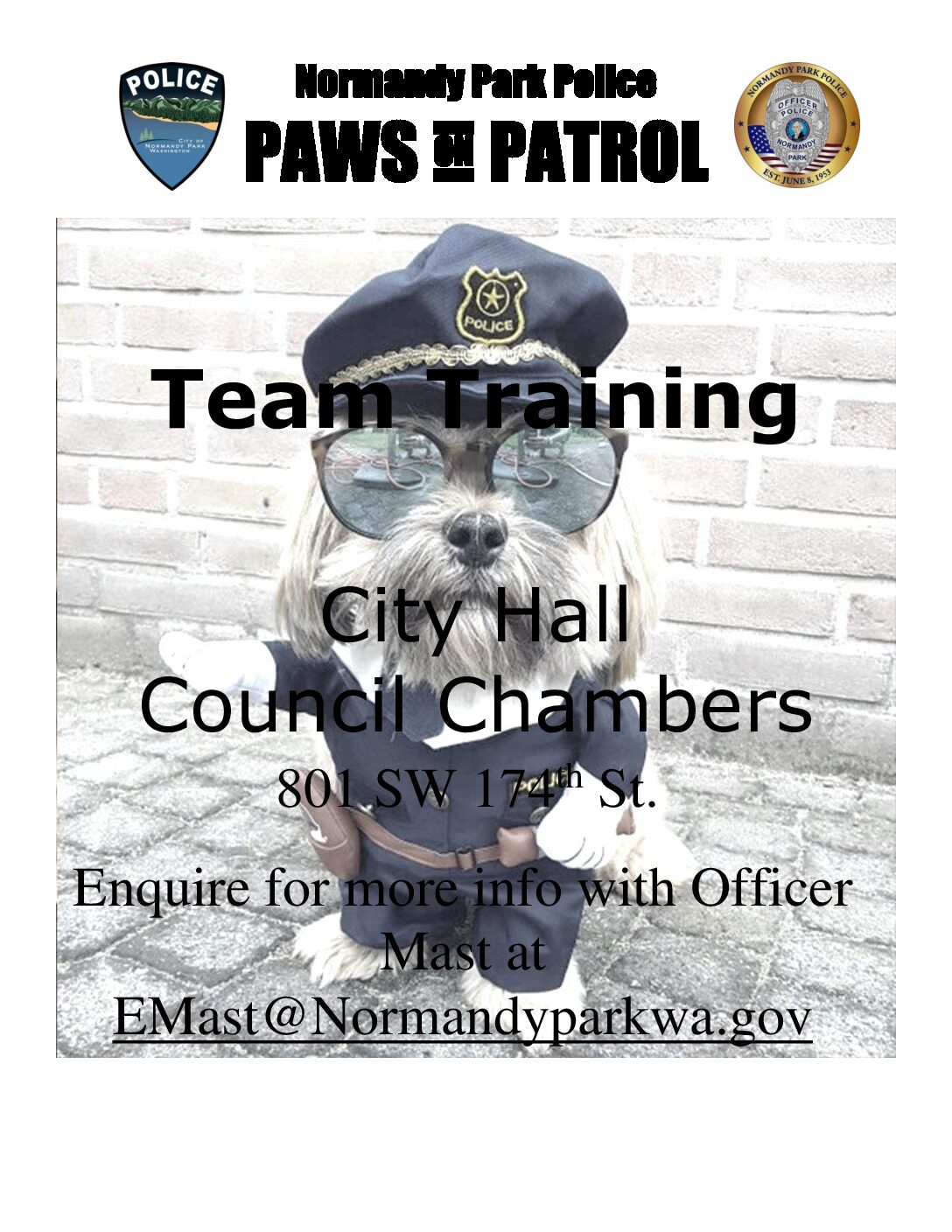 Dan Yourkoski, Police Chief
City of Normandy Park
801 SW 174th Street
Normandy Park, WA 98166
(206) 248-8254 (Direct Phone)
This year the Police Department and City Staff are teaming up with the United States Marine Corps Reserve Toys for Tots program. We will be collecting new…
read more