Office of the City Manager
Weekly Report – August 19, 2022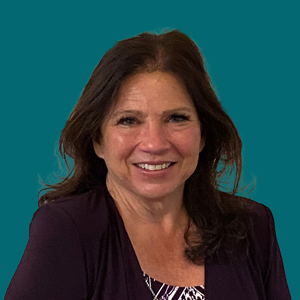 City Manager Amy Arrington
When to call 911
Research has shown that the public sometimes hesitates to make a call to 911. People may feel that the situation does not warrant an officer or that you will be bothering the Police Department. I wanted to take this opportunity to remind you that 911 is the number to call regardless of the incident when you want or need an Officer to respond as soon as possible.
Even if what you are experiencing or observing is not an emergency, call 911.  Let the call taker know the nature of the call, and they will prioritize it accordingly.  This is your best bet for getting an Officer either day or night. The response time until an Officer can get to you will vary depending on call volume and the nature of the call.
Remember, never be afraid to dial 911 because of uncertainty. If you think there is an emergency, or you see something of concern – call 911 immediately. That's why the service exists—to help you.
Important Phone Numbers to Remember:
(206)248-7600 is the main police office line and should only be called for non-emergencies such as house watch requests, records requests, etc.  It is mainly for administrative inquiries.
(425)577-5656 – please call your alarm companies and update their records with this phone number.  This is the number they will need to call to get an Officer dispatched to your alarm.
City Council Vacancy
The City of Normandy Park is seeking applicants to fill the vacancy of City Council Position #1. This is a temporary appointment that will expire upon certification of the November 2023 General Election. Interested residents must apply by noon, September 16th. To obtain an application, visit City Hall or click here. Applicant interviews are planned for September 27th. For additional information, please reach out to City Clerk Brooks Wall.
2020 Census
The Census Bureau's Small Area Health Insurance Estimates (SAHIE) program releases estimates of health insurance coverage at the county level annually. SAHIE recently released the 2020 estimates. Click here to learn more about SAHIE, local health insurance coverage, and how coverage has changed since 2008.
Summer Concert Series Continues
On Sunday, August 21st, Boka Kouyate & The Djellyah Band will perform west African music and dance, fusing Griot and Djeli music. Bring your favorite blanket and chair and head to the park from 5:00 pm – 6:30 pm for some summer evening entertainment with the family. We'll see you there!
If you have any questions, please get in touch with me at aarrington@normandyparkwa.gov. Have a great week!
" The City of Normandy Park is seeking applicants to fill the vacancy of City Council Position #1."
Amy Arrington, City Manager
City of Normandy Park
801 SW 174th Street
Normandy Park, WA 98166
(206) 248-8246 (Direct Phone)
As the temperature starts to cool and the leaves change color, we know the fall season is upon us. For local government, that also means budget season. Cities, counties, and certain special purpose districts in Washington State must adopt budgets on an annual or, in some cases, biennial (two-year) basis. The City of Normandy Park uses a biennial budget to strengthen our financial planning, and this document must be adopted by December 31 of every even-number year.
read more