Normandy Park 2021 Construction Projects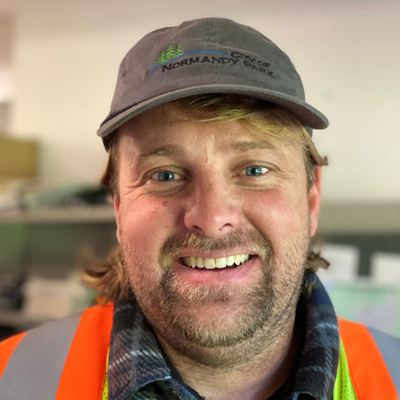 Public Works Director Ken Courter
It is that time of the year! Several contractors will be busy throughout the city starting Monday, July 19, 2021.  Stormwater and ADA improvements in advance of King County paving project are underway.  July 19th – July 30th crews will be in the area of SW 184th St, SW 183rd St and Shorebrook Dr.
Starting July 26, 2021, King County will begin work as part of the 2021 pavement preservation plans.  This will include the following locations
SW 183rd St (East of 4th Ave SW)
SW 184th St and 2nd Ave SW (East of 4th Ave SW)
SW Shorebrook Dr (West of 12th Ave SW)
SW 189th Pl (East of 4th Ave SW)
4th Ave SW (South of SW 200th St)
SW 206th St (West of Marine View Dr)
City staff will try and keep the project timelines updated as that information becomes available from the contractors.  Contractors are responsible for notifying residents if driveway access becomes limited.  Thank you in advance for your patience and cooperation. If you have any questions, please feel free to contact Public Works Director Ken Courter (206) 248-8269 or Stormwater Coordinator Jessie Medrow at (206)248-8256.
Ken Courter, Public Works Director
City of Normandy Park
801 SW 174th Street
Normandy Park, WA 98166
(206) 248-8269 (Direct Phone)
This project consists of two phases. Phase 1 involves stormwater and sidewalk improvements to begin in the month of July. Phase 2 involves repaving of…
read more